Guest blog: Mental health and how Men's Shed can help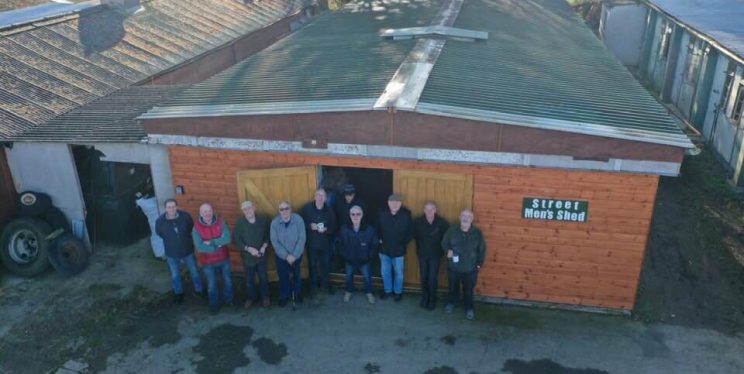 We spoke to a Men's Shed in Street to find out how bringing people together can help improve well-being.
"For a long time, research has shown that loneliness and isolation can be as hazardous on our health as obesity and excessive smoking. Mental health charities are finding that millions of people report feeling lonely on a daily basis.
"Men typically find it more difficult to build social connections than women. Unlike women of a similar age, older men have less networks of friends and rarely share personal concerns about health and personal worries. It is not the case for all men, but when a man retires, is widowed, suffers a serious illness, such as dementia or stroke, or becomes socially isolated, it can feel like their personal identity and purpose is lost. Men's Sheds can change all of that.
"A Men's Shed is one of those places where men can meet, work and socialise with other men who have, more than likely, been through the same problems as they have.
"We have found that men respond quickly to the stimulus of being with other men, working 'shoulder to shoulder' and even sitting around drinking tea or coffee can get men talking about their problems and needs. They regain a feeling of being a part of a community again and find that they can often pass on information or be helpful to others who are in a similar situation to themselves.
"Of course Men's Sheds are not only for men; many have women members who often work alongside the men or have their own days in the Shed. Whichever way a Shed works it has proven to be, in some cases a possible life-saver, in others, it's just a great place to be."