Guest blog: 30 years working with offenders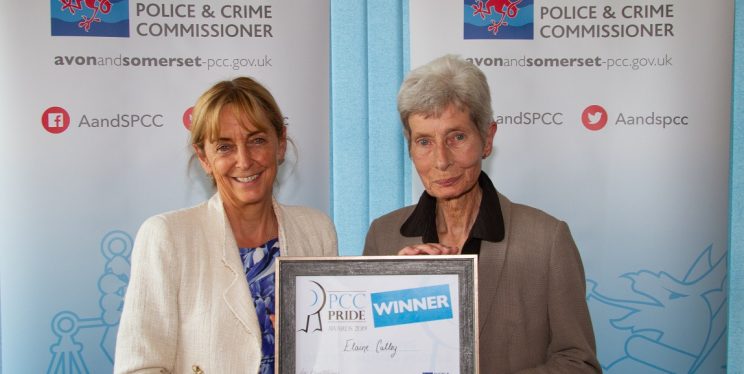 We spoke to Elaine Culley to find out more about being an Appropriate Adult.
"For nearly 30 years I have worked with offenders, as a magistrate; with the charity Footprints; Independent Monitoring Board and the Youth Offending Team. You would be forgiven for thinking that these experiences have equipped me well for the role of an Appropriate Adult (AA), but you know, the years I spent as a parent and business woman, put me in challenging situations where patience, understanding and communication skills (especially the ability to listen well) have been the most useful.
"Officially my role as an AA is to safeguard the interests, rights, entitlements and welfare of vulnerable people who are suspected of a criminal offence, by ensuring that they are treated in a fair and just manner and are able to participate effectively in line with the PACE.
"Unofficially, this statement is that it can read as though there is an "us and them" relationship with the police and that is just not so. I am aiding communication and understanding between the detainee and the Police and vice versa.
"From the start I explain to the detainee that I am a volunteer, I am independent, and I am only there because I want to assist them. We then usually have a conversation, about anything really, except the offence. During these chats I am working out their level of understanding, how they communicate best or maybe, if they have specific needs that are not obvious at the outset. This is so important, as regardless of their age or circumstances, I yet to meet anyone who is having their 'best of days' in custody.
"I cannot lie, there are some offences I find distasteful, I would be odd if I didn't I think. AAs undertake a lot of initial and ongoing training and we are taught in itself this is not a problem, it is only if we start to behave differently in the interview that we are at risk of not doing our job properly. Detainees realise I don't judge, and the Police say they find me straightforward and not officious. These relationships are important and mean that if I need to stop an interview, everyone realises I have a good reason and they listen to me. I find my role fascinating and have never come away from the custody suite without having learnt something, about the detainees that I try to help, and the Police."