Domestic abuse is a concern for everyone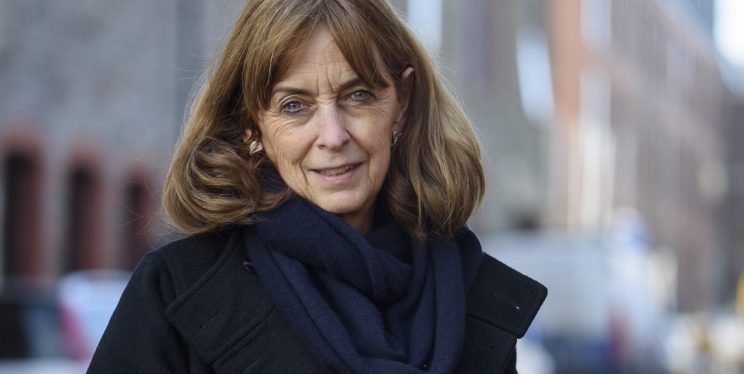 Prevention and recovery for domestic abuse victims was the focus of a recent Bristol City Council Mayoral Commission workshop co-chaired by PCC Sue Mountstevens and Senior Public Health Practitioner Sue Moss.
The workshop, attended by partners including probation, local charities and police, is part of a series of discussions organised by Bristol City Council to address the support needed for domestic and sexual abuse victims and survivors across the city.
Sue was invited to co-chair the workshop having been an advocate for putting victims first since becoming PCC in 2012. She has also commissioned support services across the force area to help survivors cope and recover from their experience.
The workshop explored how statutory agencies and third sector organisations can help prevent domestic abuse across the diverse city and how support is provided for survivors, their families and their communities. Conversations also included how working with perpetrators can keep survivors safe and prevent further abuse.
Attendees discussed the successful work already being done but also reflected on improvements needed to ensure victims were receiving the best response possible.
PCC Sue Mountstevens said:
"I would like to say thank you to all the agencies and organisations who attended the workshop and for their thoughtful and constructive contributions. It was great to have those who work closely with victims and perpetrators on the 'front-line' alongside strategists and council members to understand the conversations that are taking place."
Sue added: "The key thought I took away from this workshop was we all have a responsibility for domestic abuse. In these challenging times, it has never been more important to have a collective approach to tackle this devastating crime and this includes bringing our community along with us as we create sustainable strategies to support victims.
"We were also in agreement that an approach needs to include working with perpetrators to prevent further abuse from taking place, as well as ensuring every day services that are used by local people are aware how to deal with possible disclosures and can recognise the signs of abuse. I look forward to supporting Bristol City Council's next steps in further supporting victims, survivors and their families."
After all workshops have concluded, the chairs of each discussion will meet to agree next steps for the city.
Report it
If you or someone you know is at risk of domestic abuse or sexual violence, please speak to someone:
Support for victims and survivors
Help is available whether you report to the police or not, and no matter how long ago the crime took place. Find out more about local support services.