PCC and Chief Constable answer your policing questions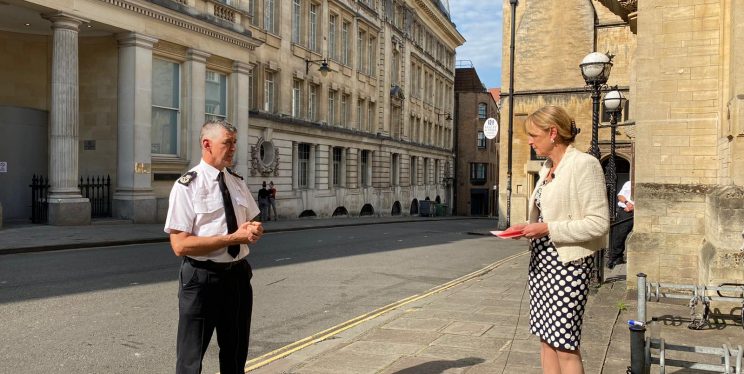 Police and Crime Commissioner (PCC) Sue Mountstevens and Chief Constable Andy Marsh discussed the new rule of six LIVE on Facebook on Tuesday (15 September).
The PCC put questions from local people about the new coronavirus regulations, the rule of six and what this means for policing in their most recent Facebook Live webchat.
You can watch the webchat below:
The PCC and Chief Constable will be answering more questions live on Facebook on Tuesday 29th September at 12:00.
Submit your questions via social media or our contact form.