PCC to deliver Drive Project in South Gloucestershire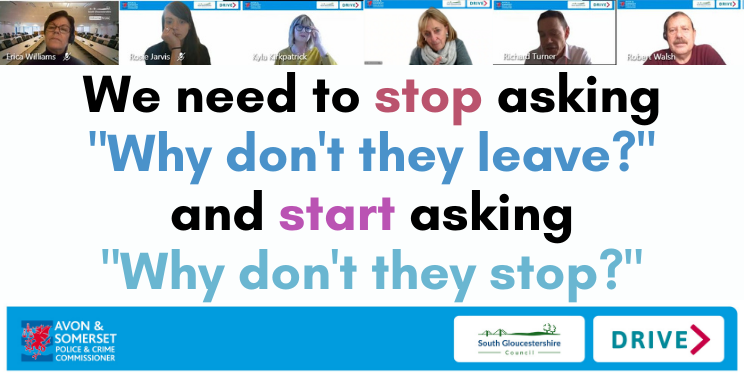 There is 1 related update to this story
PCC Sue Mountstevens announced the roll-out of the Drive Project in South Gloucestershire with the aim to protect more victims of domestic abuse.
Drive offers an evidence-led approach that targets the perpetrators' behavior to stop the cycle of reoffending and, in turn, increase victim and survivor safety. The programme challenges offenders' behavior and encourages them to work with partner agencies to stop the abuse.
The Office of the Police and Crime Commissioner (OPCC) will be the lead commissioner for Drive and will be supporting the local authority as they implement the programme. The roll-out of Drive in South Gloucestershire is another step in ensuring perpetrator interventions become part of how the UK responds to domestic abuse.
PCC Sue Mountstevens said: "I am delighted to be the lead commissioner for Drive and am looking forward to supporting the roll-out of the programme in South Gloucestershire. We need to stop putting the onus on the victim to make the first move – whether that is reporting or leaving the house or relationship – and instead put the responsibility back onto the offender.
"Drive does just that by challenging perpetrator behavior to stop the abuse. The roll-out of the programme is an opportunity to make long-term change for victims and their families and I look forward to seeing how agencies and partners can help shape the initiative."
Kyla Kirkpatrick, director of Drive, added: "We warmly welcome the PCC and South Gloucestershire Council as the newest area to deliver the Drive Project and as our latest partners. This work is vital in ensuring that we are doing everything we can to make victims and survivors safer by responding to perpetrators. We are looking forward to working closely with both the PCC and the council over the next three years."
More information about the roll-out of Drive will be published in due course.