Speaking to a victim of Hate Crime: "I was scared"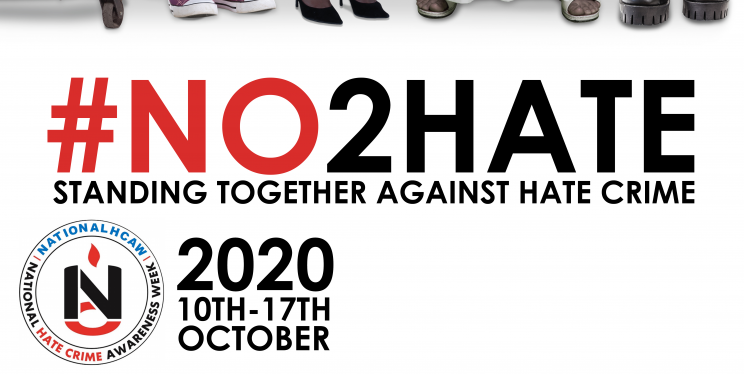 Standing together against hate crime
We spoke to Bart, a manager for a local residential home, about his experience of hate crime.
Bart has lived in the UK for over 15 years after moving from Poland.
If you feel comfortable, please could you tell us about your experience?
My experience was horrible to be honest; I had been at work, completing my normal processes when two men parked on the private property of my workplace.
As a manager, I politely remind the men that it was private property and asked them to leave. However, one of the men responded with: "I do not understand you."
I repeated what I had just said and both of the men responded with the following comments:
"We do not understand you"
"You shouldn't be here"
"You are a bloody foreigner"
"This is England and for English people"
"You should learn to speak English"
After shouting these comments, I walked away and they started singing 'God Save the Queen' in between threateningly shouting that I should go back to my country.
How did the incident make you feel?
At first, I was scared. I have never been in such a situation and have never witnessed anyone around me being treated like this. Despite living in the UK for over 15 years and calling it my home, it definitely affected my mental wellbeing. There have been times when I have been scared going outside my workplace and it has made me more aware of the people around me.
Why did you decide to report the incident to the police?
At first, I did not want to report this to the police. My work colleague, who witnessed the incident, encouraged me to report to 101.
What, if any, support did the police offer?
After phoning 101, I was invited to attend the local police station to discuss the matter. The police said I could press charges as I had their car number plate but I declined. I was scared that pressing charges might result in further abuse.
What would you say to someone else who might have experienced a similar hate crime?
I would encourage other victims to keep themselves safe, walk away and then report. I think there needs to be more awareness around such behaviour. This summer has seen an increase in Black Lives Matters – and rightly so – but I think we also need to talk about racial abuse directed towards other nationalities not from the UK. Many people come to the UK to work hard and make a better lives for themselves and they do not deserve to be victims of hate crime.
Report a Hate Crime
If you or someone you know has been a victim of hate crime, you can report it:
Support for victims and survivors
Help is available whether you report to the police or not, and no matter how long ago the crime took place. Find out more about local support services.