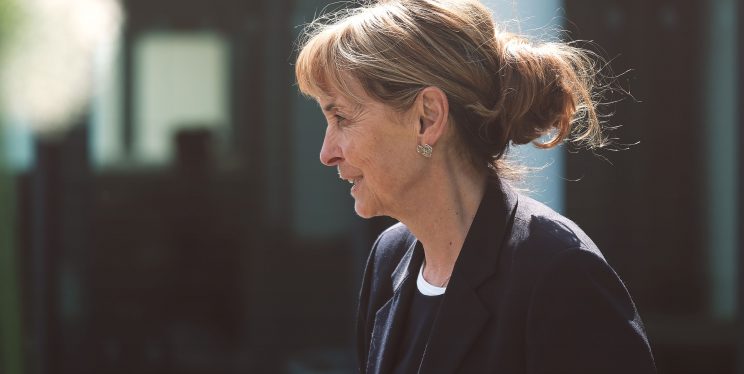 It has been nearly six months since coronavirus restrictions were introduced and I'm sure many of us are just as frustrated and concerned as we were back in March.
Although coronavirus cases and hospitalisations remain relatively low in the south west, we must not let our guard down. We all need to continue to play our part and follow the Government's regulations to prevent the virus transmission increasing any further in our area. We have seen how the north of the country is facing increased restrictions and we must do all we can to avoid this from happening across Avon and Somerset.
I know local people are concerned what will happen if a national lockdown is enforced in the coming months and how this will impact our lives, local businesses, workplaces and schools. Let's hope that it does not reach this stage but, in the meantime, please continue to follow the rules and guidance to keep you and your family safe as well as protecting the most vulnerable in our communities.
As I've said many times over the last six months, please take personal responsibility; you might not feel you are vulnerable to the virus but other people's loved ones will be.
We know that the transmission of this virus can be rapid so, we have to work as a collective to stop coronavirus and put an end to its disruptive nature.
Tomorrow is the start of the National Hate Crime Awareness Week and is an ideal opportunity to talk about the impact this crime has on many people's lives.
As individuals, we should celebrate our differences; it is our uniqueness that makes each and every one of us who are we. Being targeted because of your age, race, sexual orientation, religion or any other reason is unacceptable.
This year, the global conversation has shone a light on the grave injustices experienced by black people, people of colour, disabled people and many other communities as a result of coronavirus, the national lockdown and the criminal justice system.
Let's be clear; there is no place for injustices, inequality and discriminate behaviour. We must stand together united against hate crime.
This week provides an opportunity for us to reach out to victims of this awful crime and remind them they are not alone; there are organisations, services and individuals who are out there who can offer support including Swan and SARI.
I want to reassure victims that if you report the hate incident to the police you will be taken seriously. I know many survivors feel like they will be wasting police time if they report but this is not the case; you will be listened to and supported.
We all have a role to play and, if you witness such behaviour, it needs to be challenged. Please report the hate crime to the police to help officers ensure such incidents are prevented in the future. We need to ensure victims of hate crime have the confidence to speak out about the experience and access help.
We must stand together to fight for a strong, fairer society built on a foundation of unity and equality.