We need to support our young people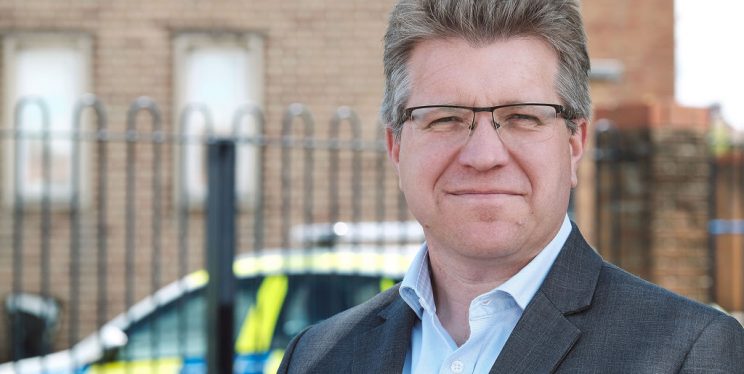 PCC Sue Mountstevens is taking a well-earned break and, as the Deputy PCC, I will be overseeing the work of the team, meeting with partners and working closely with the police.
Over the last few weeks, we have watched and listened as the north of the country has entered into higher tiers and Wales has introduced a firebreak lockdown. While cases remain relatively low in the south west, we have seen numbers increase quite sharply in some parts of Avon and Somerset including affecting some police officers and staff. It is essential that we all follow Government guidance to prevent any further rise in cases.
Over the last seven months, officers have followed the four e's – explain, engage, encourage and enforcement – and will continue to do so during this global health pandemic. Echoing PCC Sue Mountstevens and Chief Constable Andy Marsh, officers will use enforcement when necessary to ensure that local people are following the rules and helping to stop the spread of the virus.
The coronavirus rules are still relatively new to all of us and I know local people continue to have many questions about the regulations, what communities are allowed to do and what actions will put residents at risk of being fined. If you have any questions about the restrictions or the police's approach, please do contact myself or the PCC Sue Mountstevens.
I want to take a moment to say thank you to our frontline officers; since lockdown started in March, officers have been supporting our communities while facing changing regulations. Officers are by no means immune to covid-19 and every time they put on their uniform to go out to work they are putting themselves at risk. I'm sure you will join me in saying a massive thank you for their hard work during this pandemic.
In recent months, I have been lucky enough to meet with officers, teams and local charities across Avon and Somerset. From rural and seaside towns to towns and cities, one concern I always hear is that local people are worried about children and young adults being vulnerable drug activity through county lines.
The Violence Reduction Units (VRUs) were created in response to such concerns; teams across Avon and Somerset were set up to identify the drivers of serious violence – including county lines – and to work collaboratively to develop a co-ordinated response to tackle these issues. The police cannot solve these issues alone and the VRUs bring a wide range of agencies together to develop ambitious plans and take a proactive approach. The PCC and I are extremely supportive of the VRUs to ensure the best projects are being delivered to local people to tackle serious violence.
You might have also seen Avon and Somerset Police's new knife crime campaign that was created alongside pupils from Futures Academy in east Bristol, Merchants Academy in south Bristol, Broadoak Academy in Weston-super-Mare and Taunton Academy. The students were brought in to help police understand knife crime and the young people's ideas were turned into short, animated films by UWE.
These have been difficult times for many people but especially young people. It is really promising to see such inspiring films produced by young people from Avon and Somerset, especially against the backdrop of coronavirus. I would encourage you all to head to the police's website to watch the four animations, which I hope will have a lasting impact on our communities.