Violence against women and girls is a concern for everyone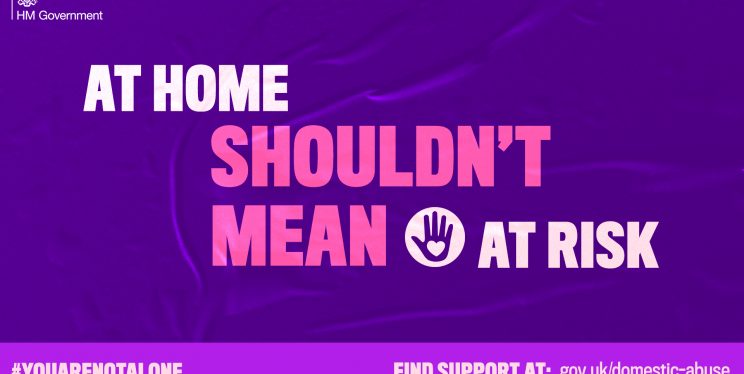 PCC Sue Mountstevens, the police and domestic abuse services across Avon and Somerset are urging local people to play their part and to help put a stop to violence against women and girls as part of the United Nation's 16 days of Activism against gender-based violence.
The international campaign, which starts with the 'International Day for the Elimination of Violence Against Women and Girls', has never been more important. According to annual Bristol Women's Voice report, women continue to be disproportionately affected by the pandemic and were put more at risk of domestic abuse as a result of safety precautions such as lockdowns.
Local domestic abuse leaders and services want victims and survivors of domestic abuse to know they can leave their house to escape a dangerous situation or relationship. Coronavirus household isolation does not apply if victims need to leave their home to protect themselves or their family against violence.
Despite the pandemic, local victim services have adapted to ensure support and help is still available to women and girls who have faced violence, no matter how long ago it took place. Such support is being delivered remotely via phone, webchat and video chat, and their helplines remain active for those who want to access support. Support services will work with survivors to help them make the right choices that are best for them and their families.
"16 days of activism shines a spotlight on the violence women and girls still face but we need to talk about such abuse all year round. We need to look at the root cause of such abuse and have a collective approach to tackle the devastating crimes that happen to women and this includes working with perpetrators to stop such offending.

"We all have a responsibility to prevent and stop violence against individuals who are mums, sisters, daughters, grandmothers and friends. I know the police, services, businesses and I will continue to shout about the support available, and I urge local people to have the courage and help us let victims know they are not alone."

PCC Sue Mountstevens
Avon and Somerset Chief Superintendent and Head of Vulnerability Carolyn Belafonte said: "Avon and Somerset Police will not tolerate any type of violence exercised against women and girls. In support of 16 Days of Activism against gender-based violence, we urge colleagues, neighbours and family members to report any suspicions that women, girls and children are at risk of harm or control. It's not always easy to immediately recognise the signs that someone is being abused. But, if you notice something that isn't quite right with someone you know, we urge you to look, listen, ask and ask again.
"Statistics continue to demonstrate women are more likely to be victims of domestic abuse and we want to play our role in working with partners and the PCC in keeping them from harm. Remember, we are here and we can help. You aren't alone."
"Our recent report highlighted ongoing concerns about domestic abuse in Bristol, made worse for many by the covid-19 pandemic. It makes 16 Days of Activism even more important.

"Stopping violence and abuse of women and girls should be at the top of everyone's agenda in Bristol. Whilst it must remain our priority to support these women trapped in or escaping from abusive situations, we also need a whole culture change to end the tolerance in society that allows abuse and violence to persist."

Chair of Bristol Women's Commission and Bristol Women's Voice Penny Gane
Next Link and Safe Link Service Manager Sarah O'Leary commented: "For this year's 'International Day for the Elimination of Violence Against Women and Girls', it's more important than ever that victims know that help is always available. Although lockdown and social distancing is essential to address the covid-19 virus, the risks to victims of domestic abuse has increased and women have found it harder to seek help while being trapped at home with their abuse.
"No woman should have to live in fear or threat of violence and abuse, and we want all victims to know that they are not alone and can get help to be safe. If you are worried about a loved one, please see advice to ensure that no victim is left alone. Next Link offers free confidential advice."
"Across You First and our sister services in every country, we're entering day 329 of 365 of working towards the Elimination of Violence Against Women. This year, we have seen our cases increase in severity of harm and the risks to women have increased exponentially.

"The staff in Somerset are working not only with some incredibly vulnerable, injured and scared women, but are also having to cope in their own lives with what is happening with coronavirus. Whilst we are lighting candles from today in our vigil for those women who have lost their lives, we also light a candle for every frontline worker who continues to battle this pandemic."

Natalie Giles, Service Manager for You First SIDAS
Report it
If you or someone you know is at risk of domestic abuse or sexual violence, please speak to someone:
Support for victims and survivors
Help is available whether you report to the police or not, and no matter how long ago the crime took place. Find out more about local support services.