Deputy PCC concludes VRU visits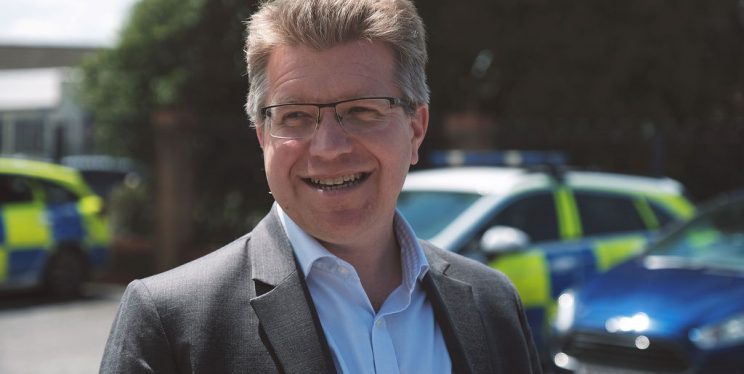 Deputy PCC John Smith has virtually met with all 5 of the VRUs in Avon and Somerset.
On Friday (27 November), Deputy PCC John Smith spent the morning virtually meeting with representatives from the South Gloucestershire Violence Reduction Unit (VRU).
The Deputy PCC and OPCC team met with the VRU coordinator, chair of the VRU panel and the VRU Sergeant for South Gloucestershire to hear updates on their current work streams.
During the meeting, the team shared the progress they have made since the VRUs inception in September 2019. Such progress includes working with the 17 schools in the area to reduce drug use, knife carrying and anti-social behaviour, reducing the number of exclusions from schools and supporting interventions to educate young people on the impact of such behaviours in attempt to combat serious violence.
In line with the Serious Violence Strategy for Avon and Somerset, the VRU aim to reduce serious violence by providing interventions and support at the right time.
The meeting concludes the Deputy PCC's virtual roadshow of visits to each of the VRUs in Avon and Somerset.
Since August, the Deputy PCC has met with all five of the VRUs – South Gloucestershire, Bristol, Bath and North East Somerset, North Somerset and Somerset – to discuss their progress, projects, interventions and plans for the future.
"These visits have provided me with extraordinary insight into the work that VRUs are doing to support our communities. I'd like to say a huge thank you to all of our VRU partners for taking on such huge projects in attempt to keep local people safe by reducing serious violence.

"I am really pleased to see how much progress the VRUs have made since their inception last year. I hope that the Home Office provide additional funding to continue to support the VRUs in the coming year. Although progress has been made, we are still a long way from combatting serious violence but I am optimistic that by continuing our public health approach the VRUs will make a huge difference in the years to come."

Deputy PCC John Smith, speaking after the visits.
Each area has developed its own unit approach but works to a multi-agency model, utilising specialist roles and interventions.