Deputy PCC gains valuable insight into Criminal Justice System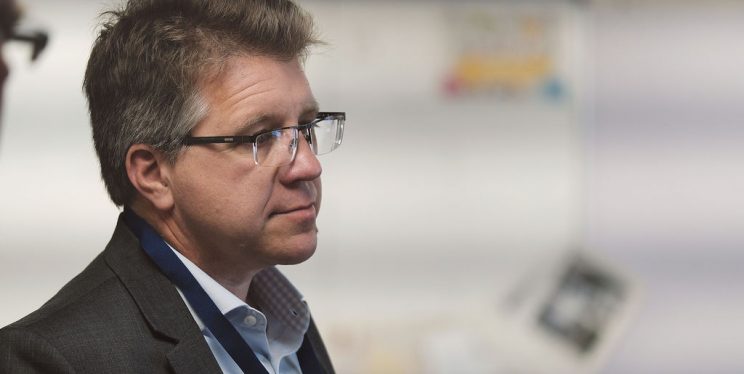 Deputy Police and Crime Commissioner (PCC) John Smith spent last Friday (13 November) virtually meeting with partners based in Bath.
The impact of knife crime, mental health issues and delays in the criminal justice system were highlighted to the Deputy PCC during his community day, which started with a virtual meeting with the Violence Reduction Unit (VRU) covering Bath and North East Somerset.
The Deputy PCC was able to gain valuable insight into the work taking place to tackle serious violence in Bath and shared learnings from VRU colleagues in other areas of Avon and Somerset to inform the team's future approach to the project.
During the meeting, the VRU coordinator highlighted some of the interventions taking place in the area. One intervention funded by the VRU aims to raise awareness of knife crime and the associated impacts to Year 7 students, parents, carers and staff in schools across the area.
VRU colleagues raised important concerns regarding the impact of delays in youth justice on young people they are working with. The Deputy PCC will raise such concerns with Criminal Justice experts in the OPCC and wider partners in attempt to reduce such impact on vulnerable young people.
Following this meeting, the Deputy PCC met with representatives and support workers from Julian House, a charity supporting vulnerable and at-risk individuals. The Criminal Justice team at Julian House work hard to provide support and accommodation for prison leavers, including training opportunities to return to work.
While the team supported 127 individuals with an offending back ground last year, they continue to tackle many barriers when faced with the lack of suitable accommodation for prison leavers in Avon and Somerset.
"Since becoming Deputy PCC earlier this year, PCC Sue Mountstevens has asked me to lead on a number of priorities. One of these is leading our work to improve the approach to reducing reoffending by working with local partners, prison services and probation.

"The meetings today have given me a valuable insight into the work taking place throughout the Criminal Justice System – from reducing serious violence in young people to supporting prison leavers. These meetings are really important for myself and Sue to understand the issues faced by our partners so we can ensure we introduce real, impactful change from a strategic level."

Deputy PCC John Smith