Everyone deserves to be heard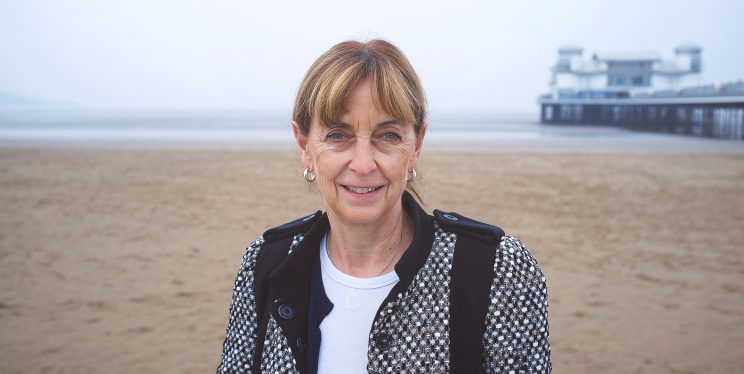 Last weekend, over 400 people joined the Stand Up demonstration in Bristol city centre to protest against the coronavirus regulations, which resulted in 13 people being arrested on the day.
As I said before the protest and after, I do not underestimate the importance for people's voices to be heard and I appreciate that not everyone agrees with the Government's pandemic restrictions. Freedom of speech and the right to legally and peacefully protest is a crucial part of our democracy.
I know some local people were confused by the police's enforcement response to this particular protest as many are not aware of the legal position on holding demonstrations in the second lockdown; unlike in the summer, protests – no matter what the cause – are no longer exempt under the current coronavirus regulations. As a result, what took place last weekend was neither legal nor was it peaceful. Officers faced abuse and violence, which regardless of how people feel about their cause, is not acceptable
I completely understand that to many the lockdown measures – including stopping protests – feel extreme and draconian. It feels uncomfortable for us all, but it really is necessary to enforce these restrictions for a short time to protect the NHS from being overwhelmed and stop unnecessary deaths of vulnerable people in our communities.
I am having countless conversations and meetings with public health, local authorities and local NHS leaders who have made it clear that cases in hospitals are increasing. However, with discussions of successful vaccines hopefully being rolled out early next year, please remember there is light at the end of the tunnel. We have to see the bigger picture and continue to work together to get through this tough time.
On another note, this week is restorative justice week and I want to take a moment to talk how the process can help survivors and perpetrators. Restorative justice helps survivors gain an understanding of their feelings and allows them to ask offenders questions. The approach also provides an opportunity for offenders to reflect on how their actions affect others.
I commission Resolve West and the service has been brilliant in virtually supporting victims to find closure throughout the pandemic. By facilitating numerous successful meetings with survivors and offenders via Zoom, the team has ensured coronavirus does not prevent victims recovering from their experience.
Every victim deserves to be heard and restorative justice has been proven to help survivors come to terms with their experience. I do not want local people to underestimate the power of restorative justice; the process puts victims back in control by allowing them to put their questions to the offender. In turn, restorative justice can also lead to changes in offending behaviour as the offender can understand the consequences of their actions.
I want to say a massive thank you to Resolve West who, like many other of our local victim services, has gone above and beyond to adapt their service to ensure victims can access the help they deserve. Coronavirus has impacted our victims more than we ever anticipated and such services play a vital role in helping victims and their families cope and recover.