Guest blog: What is restorative justice?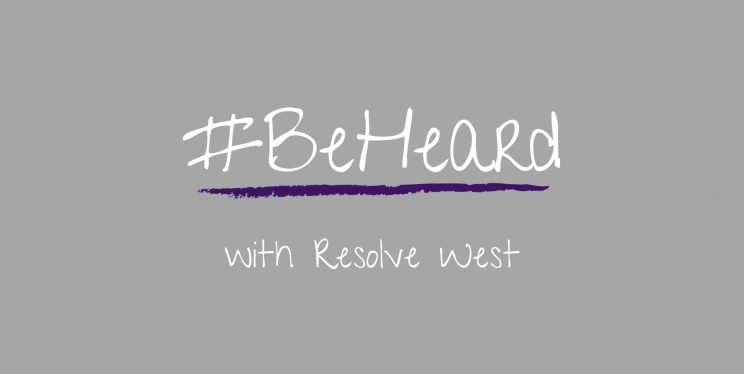 We spoke to Jennifer, a volunteer for Resolve West, to find out more about restorative justice an d how the process can help victims and perpetrators.
"Since 2016, I've had the pleasure of being a volunteer facilitator with Restorative Approaches; the Restorative Justice service run by Resolve West that supports victims of crime (the 'harmed') and the perpetrators (the 'harmers') responsible for the incident post-sentence.
"Our main focus is to help victims cope, recover and move forward positively from their difficult experiences.
"As Restorative Approaches volunteers, we have been professionally trained to an accredited standard and we are supported at every step of the way to give the harmed and their harmers the best possible chance to communicate and reconcile in a safe and non-judgmental environment.
"By bringing together those harmed by crime or conflict and those responsible for the harm into carefully facilitated communication, I have been fortunate to witness understanding, empathy and acceptance of responsibility from the harmer.
"I have worked with some inspirational Restorative Approaches colleagues and there have been many successful outcomes with both parties creating and agreeing a resolution through positive dialogue guided by us as facilitators using scripts and prompts. This success has been particularly evident with younger people, who admirably have taken responsibility for their actions and apologising to their victims whilst learning some important life lessons. It is clear that this takes the pressure off our police service, enabling them to focus on fighting crime in our communities and keeping us safe.
"Communication can take the form of messages passed between both parties by volunteers (or 'shuttle communication'), restorative letters such as letters of apology or both parties can meet face to face or virtually to discuss the incident.
"During the coronavirus pandemic, we have used Zoom to hold our meetings with both parties including the final joint meetings. Although this has created a slightly different dynamic, and some parties have chosen to wait until we are able to work face to face again, we have had a number of successful cases during the lockdown period.
"A recent case I was involved in related to the assault of a female who was punched in the face following a verbal altercation and knocked unconscious by another female, resulting in 20 glued stitches to the back of her head. She was badly bruised and swollen with trauma to the rib cage and neck.
"The restorative justice process was managed virtually using Zoom. I found it to be a very positive and efficient use of Zoom, which resulted in a successful outcome for both victim and harmer in a very short time frame, concluding in the harmer writing a letter of apology that the victim was able to accept and move on.
"On a personal level, I enjoy the Restorative Approaches philosophy and professional methodology and I find it highly rewarding; particularly working with people to achieve remarkable outcomes, rather than doing things to or for them. It has been my experience that there is a shift in behaviour, giving the harmer the best opportunity to not reoffend. Those harmed benefit greatly in achieving some form of closure and gaining the satisfaction that the harmer understands the impact of their action. It is certainly not, in my opinion, a 'soft option.'
"Working together with fellow volunteers and facilitators in making life better for everyone in our community is truly inspirational. It's incredibly satisfying when you have achieved these goals on both a personal and professional level.
"Restorative Approaches is one of the services run by Resolve West, a fantastic organisation that provides high quality training, supervision and ongoing support to its volunteers. We all strive to support and help those who are vulnerable. The service is clearly beneficial to everyone involved: victims, harmers, the police, staff, volunteer facilitators at Restorative Approaches and the wider society at large."