Local people share coronavirus concerns in PCC survey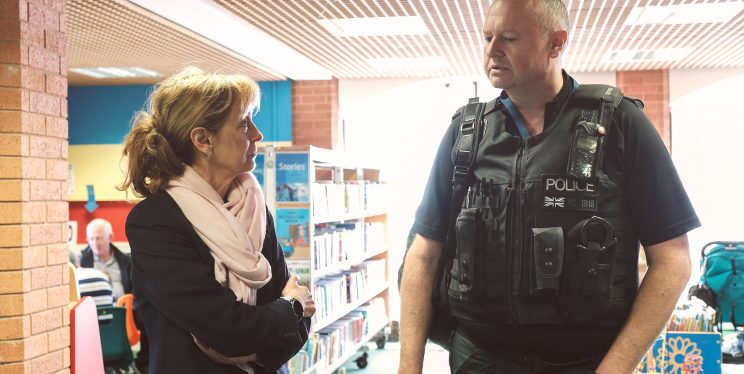 Nearly 2,000 local people shared their views on how the coronavirus pandemic has impacted how safe they feel in their community.
During the month of September, Police and Crime Commissioner (PCC) Sue Mountstevens encouraged local people from across Avon and Somerset to complete a survey focusing how the police has responded to restrictions and what services they feel need extra support.
As your voice in policing, the PCC wanted to understand your opinion on police and crime services in the area.
The results highlighted that, due to the impact of the pandemic, 69% of respondents have concerns about safety and crime in their community or local area.
Respondents also raised concerns about police visibility in their communities with 46% agreeing that police should be more visible.
On hearing the results, PCC Sue Mountstevens said: "I would like to thank all the local people who answered the survey. It is only by understanding your views that I can truly be your voice in policing. I understand local people's concerns for their safety and I'd like to reassure those residents that the police are working hard to keep all of our communities safe.
"Since the survey closed, Avon and Somerset Police has launched a dedicated covid-19 enforcement team thanks to additional funding from the Home Office. The dedicated team will support local people and work with communities to ensure local people understand and adhere to the regulations that aim to lower the transmission rates of the virus.

"I hope these additional patrols and enforcement go some way in helping local people feel safe."

PCC Sue Mountstevens
Another key part of the PCC's role is to fund services for victims of crime. The survey results highlighted that the majority of respondents agree that support services for victims of child sexual abuse, victims of domestic abuse, people with mental health issues, young people and older people should receive more funding.
This year, the PCC has welcomed an extraordinary funding boost from the Ministry of Justice to provide additional support for victims of domestic abuse and sexual assault.
"Thanks to the additional funding from the Ministry of Justice, my team has been able to provide 17 organisations with additional financial support to help them throughout the pandemic. Further funding is expected in the coming weeks to help organisations who support victims of sexual assault. My team will be working hard to distribute this money effectively to ensure services are able to provide much needed support to victims and survivors this winter.

"I'd like to reassure victims and survivors that there are services available to support you, whether you choose to report to the police or not, no matter how long ago the crime took place."

PCC Sue Mountstevens
Find out more about the support services funded by the OPCC.