PCC supports Public Health England 16 Days of Action campaign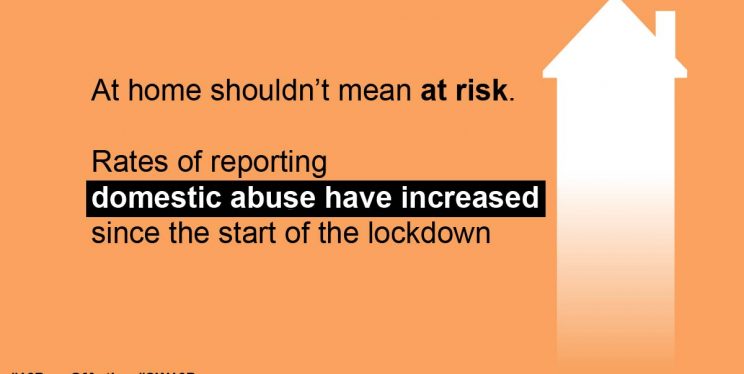 As part of the international 16 days of action against gender-based violence, PCC Sue Mountstevens is supporting Public Health England's South West's campaign calling on employers to play their part in tackling domestic and sexual abuse.
Domestic abuse is a hugely destructive problem and employers have an important role to play in society's response to it. Often workplaces are the only safe place for victims, offering hope of escaping abuse if the signs are spotted – but these spaces are now less accessible for those forced to work from home during covid-19 pandemic.
The coronavirus has further exacerbated the problem for both male and female victims, with lockdown increasing the amount of time they spend at home with their abuser, potentially escalating the threat of domestic abuse and restricting their freedom.
Public Health England has partnered with Business in the Community to produce 'Domestic Abuse: a toolkit for employers' to help with any organisation make a commitment to respond to the risk of domestic abuse. It also offers guidance on how to build an approach that ensures all employees feel supported and empowered by their workplace to deal with domestic abuse.
"Domestic abuse and sexual violence can happen to anyone in any walk of life and, as I have said many times before, we need a multi-agency approach to tackle and prevent these horrendous crimes. It is important that we educate employers and businesses to be able to spot the signs and I hope that the toolkit created by Public Health England and Business in the Community will provide support tools for organisations to help their colleagues."

PCC Sue Mountstevens
Deputy Direction of Population Health and Wellbeing for Public Health England Tracey Daszkiewicz said: "Domestic abuse is devastating and the consequences long lasting, it needs a collective effort to break the cycle. Fear of stigma and isolation stops people who experience domestic abuse from seeking help. As we all continue to work from home during the covid-19 pandemic, it may be even more difficult for victims of domestic abuse to come forward.
"This toolkit supports employers to help keep staff safe from abuse at work and offers advice on how they can create a working environment that makes it easy for people to take the first step and to talk about their experience."
Employers can learn more about the toolkit here: https://www.bitc.org.uk/toolkit/domestic-abuse-toolkit/
Find out more
Employers can learn more about the toolkit here: https://bit.ly/3oc23S5 
Report it
If you or someone you know is at risk of domestic abuse or sexual violence, please speak to someone:
Support for victims and survivors
Help is available whether you report to the police or not, and no matter how long ago the crime took place. Find out more about local support services.