Resolve West supporting victims virtually during pandemic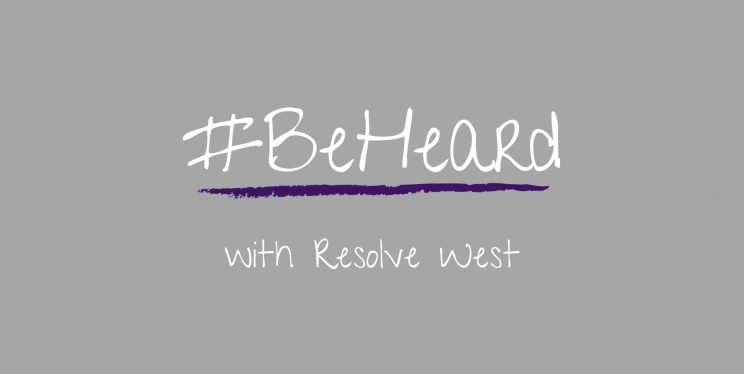 Restorative justice service Resolve West continues to virtually support victims to find closure during the coronavirus pandemic.
The service is commissioned by PCC Sue Mountstevens and provides a single point of contact for restorative justice in Avon and Somerset, supporting victims who wish to communicate with their offender in a protected environment.
The process helps survivors gain an understanding of their feelings and to ask offenders questions. The approach also provides an opportunity for offenders to reflect on how their actions affect others.
During the pandemic, Resolve West has adapted to offer virtual support for those who want to access help after being affected by criminal activity. The support service has facilitated numerous successful meetings between victims and offenders via Zoom to ensure coronavirus does not prevent victims from finding closure.
PCC Sue Mountstevens said: "It is clear that the Resolve West team has gone above and beyond to adapt their service to ensure victims can access the help they deserve.
"Every victim deserves to be heard and restorative justice has been proven to help survivors come to terms with their experience. It is important that local people do not underestimate the power of the process; restorative justice puts the victim back in control by allowing them to put their questions to the offender. In turn, restorative justice can also lead to changes in offending behaviour as the offender can understand the consequences of their actions."
Case study one: Sam and Martin

One case study highlighted to the PCC involved two 12-year-old boys, Sam and Martin, who were friends at secondary school. The incident involved Martin making a racist slur towards Sam, who was very upset such a comment was made in front of other classmates.

The families agreed on a restorative justice approach, which was facilitated during the pandemic via Zoom. Sam's family did not want a written apology but wanted to virtually meet with Martin and his parents to ensure the young adult understood the impact of the incident. Martin's family wanted him to take responsibility for his actions and supported this decision.

The meeting took place on Zoom and was attended by both sets of parents and Martin. Initially, Sam did not want to attend the meeting but the Zoom format allowed him to pop in and out of the meeting and contribute when he felt comfortable.

During the meeting, Martin apologised to Sam and gave his friend the assurances that he would never make a racist comment, joke or slur again. Sam accepted his apology and both boys decided they wanted to be friend again.

The pair also agreed to support each other in school if they witnessed any racist incidents. The restorative meeting repaired their relationship and helped Martin understand the impact of his actions.
Case study two: Lucy and Becky

The PCC also heard about the difference a restorative justice letter can have for the victim. The criminal incident involved Becky – the offender – who physically assaulted Lucy.

The physical altercation resulted in Lucy being knocked unconscious, receiving 20 stitches to the back of her head, suffering a haematoma and experiencing hair loss, rib cage and neck trauma. In addition to the physical injuries, Lucy was experiencing anxiety as a result of the traumatic incident.

During an initial meeting with restorative justice facilitators, Lucy decided she did not want to see or meet with her perpetrator and it was mutually agreed that Becky would write a restorative letter of apology. Lucy felt frightened to leave her house for fear of similar event occurring and she wanted to be reassured that Becky would not target her again, especially as Lucy was now pregnant.

The restorative justice facilitators spoke to Becky who shared her remorse and regret in her letter to Lucy. Becky also explained that she had distanced herself from the group she had previously been friends with who had been bystanders to the assault.

The restorative justice letter has helped Lucy recover from the experience and she no longer feels scared of going out. Instead, she is looking forward to coming out of lockdown and enjoying life with her new baby daughter, which is due in early 2021.
Julie Cox from Resolve West added: "We are very pleased that Resolve West's restorative justice service has continued to provide vital support during the pandemic and we have continued to work with victims to repair harm and to enable them to have a voice through the development of our work onto a virtual platform.
"We have worked with other providers and experts across the country to ensure that this continues to follow the best practice in all of the work we do and are pleased that this has seen positive results enabling victims to move forward from what they have experienced."
More information
Find out more information about Resolve West