We know how lockdown works and we must all do the right thing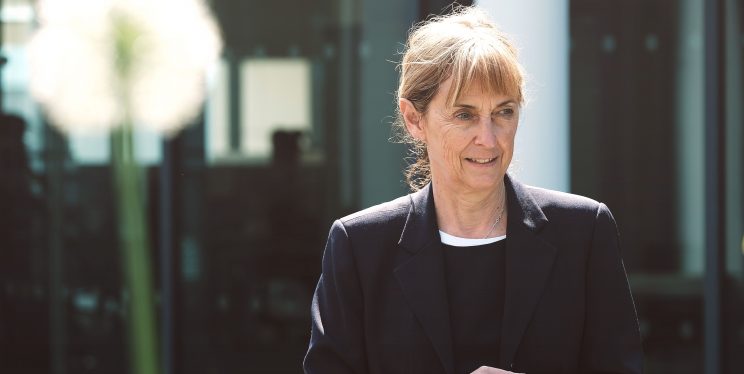 Despite rising coronavirus cases in the south west, this time last week I'm sure many of us were not anticipating another national lockdown so soon.
"However disappointing it is to go into lockdown, especially for many of our businesses, I welcome the Government's decisions as we need to desperately slow the transmission rate so our NHS can cope.
"As with the first lockdown and the restrictions over the summer, the Chief Constable and his team have my full support in handling the coronavirus regulations and keeping our communities safe. Officers will continue to use the 4Es – engage, explain, encourage and, when needed, enforce. Officers will be coming down hard on those who are wilfully flouting the rules and will issue fixed penalty notices when people refuse to comply or blatantly breach the regulations.
"Avon and Somerset Police has established a dedicated Covid-19 team to attend reports of breaches of the emergency regulations. The team, which was created from the extra funding provided by the Government, will enable officers to concentrate on dealing with reports coming in and proactively police areas where problems have previously occurred.
"This lockdown is different for many reasons; schools remain open, we are not restricted by the number of times we can exercise outdoors and those living alone can still see their social bubbles. However, compared to the first lockdown, the days are colder, the nights are darker and we're approaching Christmas so there is a real temptation to flout the rules to see loved ones.
"While I'm grateful to the majority of people who recognise the seriousness of the situation and are playing their part in complying with the regulations, there are still some who continue to flagrantly disregard the rules as proven by the unlicensed music event that took place in Yate last week. This behaviour was not acceptable and will simply not be tolerated. If such behaviour is repeated during lockdown or while restrictions are still in place, officers have my full support to make arrests and issue FPNs.
"Finally, another lockdown is a scary and uncertain time for many of us but especially those who are in domestic abuse environments. I cannot stress enough that household isolation instructions such as lockdown or self-isolating do not apply if you need to leave your home to escape domestic abuse. Please do not think that the restrictions mean you have to stay in a dangerous environment; we will always encourage victims and survivors to come forward and seek help. You do not ever need to suffer in silence, officers and support services are still here to help you."
Report it
If you or someone you know is at risk of domestic abuse or sexual violence, please speak to someone:
Support for victims and survivors
Help is available whether you report to the police or not, and no matter how long ago the crime took place. Find out more about local support services.