PCC secures further funding for victim support services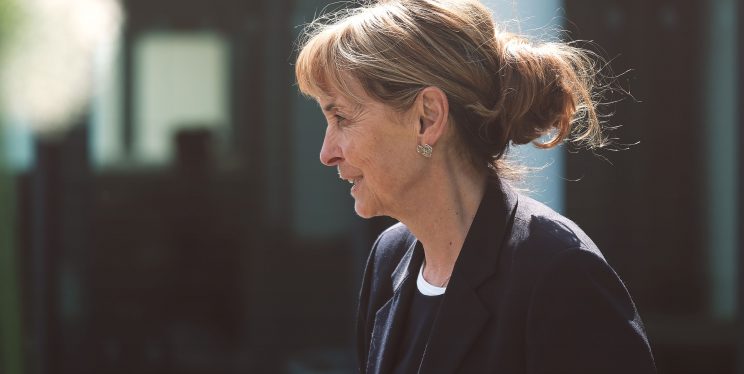 There is 1 related update to this story
PCC Sue Mountstevens has secured a further £216,000 funding boost for 12 local victim services that support survivors of domestic abuse and sexual violence who continue to be impacted by the pandemic.
The PCC and her team were successful once again in their bid to the Ministry of Justice Extraordinary Funding having previously received over £505,000 in the summer to support 17 local victim services.
"I am delighted to be able to provide additional funding to further support the important work of local victim services and am pleased the Government recognises the need to help such organisations. Such providers continue to be a lifeline to survivors of domestic abuse and sexual violence and this funding will strengthen their response as we navigate our way through coronavirus restrictions.

I know, like many other organisations, these services have faced challenges this year as a result of the pandemic and I know this funding will provide reassurance for the services. As always, there is a wider conversation around the need for long-term for victim services, as highlighted by covid-19, and my team and I will continue to lobby for sustainable funding."

PCC Sue Mountstevens
The newest round of funding will be allocated to services who have already received Extraordinary Funding but who reported to the PCC that there was still a need for further financial support to continue helping victims during the pandemic. The Office of the Police and Crime Commissioner (OPCC) has informed successful recipients who have warmly welcomed this support.
Avon and Somerset organisations that have been awarded funding include:
"We are delighted that both Next Link and Safe Link have been awarded further support from the MOJ's COVID response fund so we can continue to provide help and support to more victims and survivors of Domestic Abuse, Rape and Sexual Assault. Although measures taken to address the Covid-19 virus have been essential in tacking the pandemic, the risks to victims of domestic and sexual abuse has increased.

Women have found it harder to seek help while being trapped at home with their abuser and victims have told us they have felt more frightened and isolated. This extraordinary funding will mean that help and support is always available at a time when victims and survivors need it more than ever. Nobody should have to live in fear or threat of violence and abuse, and we want all victims to know that they are not alone and can get help to be safe."

Next Link and Safe Link Service Manager Sarah O'Leary
"The ManKind Initiative are very grateful to the PCC for the extra Ministry of Justice funding received.  This will enable us to extend the Pattern Changing Programme for male victims and survivors of domestic abuse across Avon and Somerset until the end of March 2021.

ManKind Chairman Mark Brooks
ManKind Intiative's group recovery programme was not previously available to male victims and survivors and the response from those who have completed the course has been very positive with one client saying:
"I have found my time on the course very rewarding and validating. Having been through what I have, it is the best of feelings to know there is a chance of a change, and that hopefully in time both victims and society generally will have a different understanding of male victims of abuse and how and where they are abused."
Report it
Domestic abuse can be abusive physical, emotional, psychological, financial or sexual behaviour between adults in a relationship or between family members.
If you or someone you know is at risk of domestic abuse or sexual violence, please speak to someone:
Support for victims and survivors
Help is available whether you report to the police or not, and no matter how long ago the crime took place. Find out more about local support services.