PCC supports local organisations with £55,000 extra funding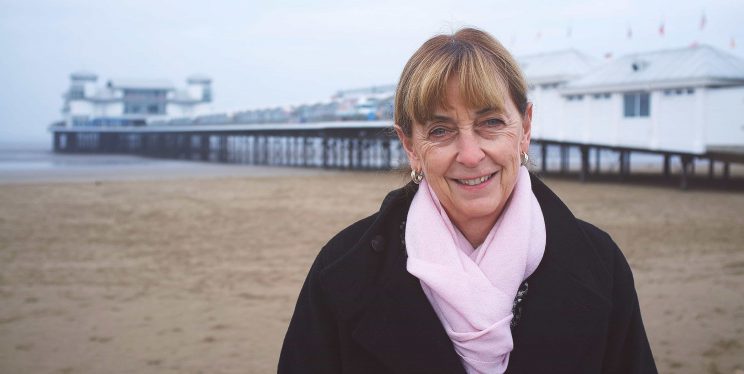 Voluntary organisations and community groups who have supported local people since the height of the pandemic have received over £55,000 in the most recent round of funding from PCC Sue Mountstevens' Community Action Fund (CCAF).
In total, 19 projects and organisations received grants following the most recent Police Community Trust meeting, including:
Avon & Somerset Forcewide
North Somerset

Weston Town Centre Partnership received £1,000 to distribute and maintain Radio Link and underpin their Pubwatch initiative.

The Rhymes Community Partnership received £3,000 to purchase outdoor gym equipment for the community.
Somerset

Yeovil Crime Reduction Team received £1,000 to provide more radios for new members and support extra staff working additional shifts during the covid-19 crisis.

Somewhere House Somerset received £5,000 to provide counselling to help protect the most vulnerable from harm.

Escapeline received £3,000 to provide virtual face-to-face training in schools and colleges, to young people, parents and professionals. The funding will also help expand their telephone support for parents whose children are at risk of being exploited by county lines gangs.

Somerset Wyverns American Football club received £3,000 for safety equipment, storage, advertising materials and engagement activities.

Rusty Road 2 Recovery received £1,500 to fund mental health recovery workers.

Crewkerne & District Men's Shed received £500 for electric heaters, to allow their work to continue in the colder months.

Coronavirus Community Help Taunton received £1,500 to provide DBS checks for volunteers.
Bristol

Sixty-One received £5,000 to provide training and support for volunteer mentors to support ex-prisoners.

Krunch South West received £4,000 to fund an alarm system and CCTV for their 'Pod' at the local skatepark.

Grassroots Communities received £3,000 to cover costs hiring community halls to allow them to engage with young people in Bristol.

St Pauls Carnival CIC received £3,000 for community outreach work to engage young people in the community.
"I continue to be overwhelmed by the innovative ways local people are addressing concerns in their communities, especially under such extraordinary circumstances. I hope this additional funding goes some way in supporting local people and helping local organisations recover from such an unprecedented challenge this year.

"I'm really pleased we have been able to support so many organisations and community groups. This year has been incredibly unusual and I'm really proud to support such innovative and supportive organisations that provide such essential support to our communities."

PCC Sue Mountstevens
The CCAF continues to be run in partnership with the Police Community Trust. Applications have now closed ahead of the PCC Election due to be held in May 2021.