Working with partners to turn the tide on domestic abuse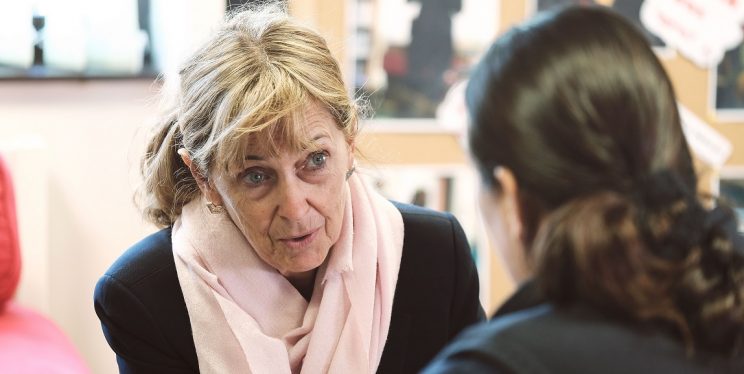 PCC Sue Mountstevens and Avon and Somerset Police have supported the call to action for a national perpetrator strategy calling for perpetrator interventions to go hand in hand with coordinated victim support.
The call to action for a domestic abuse perpetrator strategy, coordinated by Drive and launched last January, has been signed by nearly 100 national partners, experts and organisations who believe a quality, coordinated response from statutory and voluntary sectors is needed to help perpetrators address their behaviour.
Alongside the other signatories, PCC Sue Mountstevens and Avon and Somerset Police believe there is an urgent need for such a strategy; high-harm perpetrators are often repeat offenders and some have at least six different victims.
According to Drive's research, there are approximately 400,000 perpetrators causing high and medium levels of harm and yet only a tiny percentage of these – fewer than 1% – receive specialist intervention that might prevent future abuse behaviour. Perpetrators whose victims are assessed at lower levels of risk are even less likely to receive specialist intervention.
A recent study from the University of Bristol highlighted a 30% reduction in the number of criminal domestic violence and abuse incidents among a cohort of perpetrators receiving an intervention compared to the control group. In another study by the University of Northumbria, an intervention was found to have a 65% reduction in domestic violence and abuse related offending.
"Alongside Avon and Somerset Police, I am delighted to have signed Drive's call to action and am looking forward to Drive's perpetrator programme being rolled out in South Gloucestershire.

"We need to be implementing a coordinated approach that challenges perpetrator behaviour to stop the abuse. This relies on sustainable and strong partnerships with other organisations, agencies and the community. I believe this initiative will make long-term change for victims and their families.

PCC Sue Mountstevens
Avon and Somerset Police DCI and Drive Fellow Richard Turner said: "Police will always take domestic abuse seriously but for too long agencies have expected a victim to leave an abusive perpetrator while the offender can sometimes simply move on to abuse another victim and traumatise another family.
"We investigate all reports of domestic abuse, provide help and support to those affected by domestic abuse and ensure victims are referred to appropriate support services. In order to fully tackle domestic abuse, we need to take into account the problem in its entirety and also address perpetrator behaviours."
"We welcome Avon and Somerset PCC and the police as new signatories joining us, alongside the nearly hundred organisations and experts, who support this call for the government to publish a perpetrator strategy.

"We know that a strategy for responding to perpetrators – those causing the harm – is urgently needed to make victims and survivors safe and we will continue to advocate for this as the Domestic Abuse Bill progresses through the Parliament.

Director of Drive Kyla Kirtkpatrick