Admit supports vulnerable young people at Musgrove Park Hospital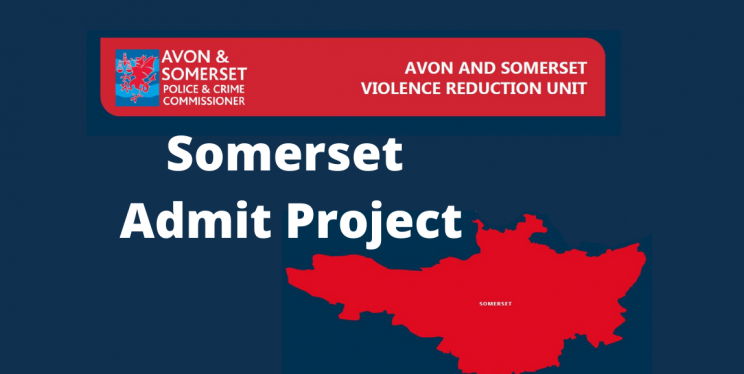 In Somerset, the Violence Reduction Unit (VRU) identified that hospital admissions for alcohol related conditions in under 18 year olds is significantly higher than the national average.
The staff in A&E do an amazing job focusing on their patients' physical wellbeing, but understandably they do not have capacity to provide additional interventions for young people.
In response, the VRU has commissioned the Admit project being delivered by Turning Point (who run Somerset Drug and Alcohol Services) at Musgrove Park Hospital in Taunton.
Admit is a brief intervention and engagement programme for young people who attend A&E with alcohol, drug or violence related injuries. Admit give them help and support to reduce their risk of experiencing harm.
Their two dedicated youth workers have been able to build good partnerships with A&E, and have engaged, supported and sign-posted over 33 young people to appropriate partnership agencies.
Admit provide a range of services for young people, including:
Delivering harm reduction initiatives on youth violence and substance misuse
Supporting young people to access treatment
Raising the profile of the community services among A&E staff
Offering carers support to the parents of the young people
Linking young people to Child and Adolescent Mental Health Services (CAMHS) or other appropriate services
Since launching, Admit have engaged and supported a number of young people for a variety of different reasons.
Recently, a 15 year old girl attended A&E with her mum after self-harming. Her mum told Admit that she had found bags of rotten food in her room, the girl admitted she had been starving herself and would take laxatives if she ate anything. Sadly, she had been physically and sexually abused just 3 years earlier. Her mum was aware of this but didn't know how to support her through the trauma. Thanks to Admits intervention, this was followed up and a referral was made to local services to help her get the support she needed as well as giving them information on youth charities and eating disorder support networks.
A young man had been bought to A&E after trying to take an overdose of bleach, luckily he was found and an ambulance was called. He was heavily involved in county lines activity in the area and wanted to get away from that, he was terrified. He had been kicked out of his family home 2 years ago and from then had been involved in county lines. Admit workers established there had been ongoing problems at home and he had witnessed domestic violence in the past. Thanks to Admit, he agreed to ongoing support from the young people's team and is engaging well.
All of those who share their contact details with the Admit team are called the following week by Somerset Drug and Alcohol Service's Young People's team. This provides an opportunity to communicate with the young person outside of the stressful A&E environment.