Bath and North East Somerset VRU support children impacted by domestic abuse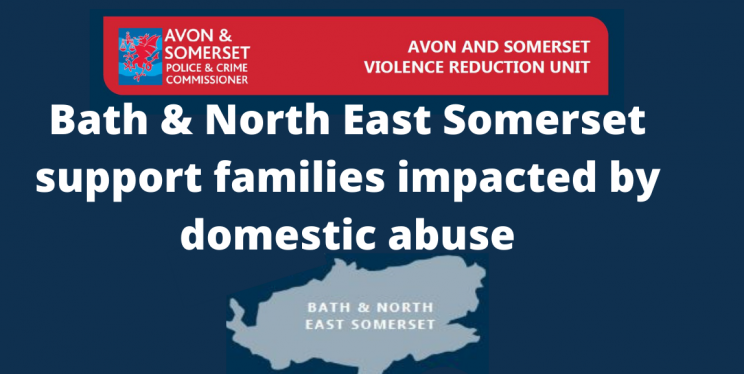 8 year old Zak was referred to Southside Family Project by his school as an emergency referral during the first lockdown.
Both Zak and his older brother had witnessed their father's violence and emotional abuse before Mum left the relationship.
Zaks' mum described him as a "ticking time bomb and the family are walking on eggshells around him." He had damaged household items, including putting a chair through the TV and punching his step-dad Richard in the face.
In a collaboration between Southside Family Project and the local Violence Reduction Unit, Zak and his family were provided with emergency covid support, a whole family assessment, meal deliveries, children's lockdown activity packs, weekly zoom calls and fortnightly sessions for Zak to play and do art activities.
Since then, Mum has addressed the guilt around the abuse she suffered and found the strength to challenge her ex-partner and show the children that she can now protect them. She has stopped unsupervised contact between the children and their Dad, in the interest of the children's emotional needs.
Mum and step-dad have seen value in consistent boundaries and positive parenting, the home is far more settled as a result.
Zaks' step-dad has gained awareness of his step-children's behaviour as a result of their age and trauma. He said: "I understand that he's not trying to challenge me but he's asking for help."
The increasing insight from both Mum and step-dad gives hope that they want to and are capable of making positive changes in order to help the family dynamic and provide emotional containment for the boys.
A light switch moment happened when Mum started cuddling Zak when he was angry, instead treating him like a violent adult she began soothing him like a child and this has had a profound impact on Zak's emotional wellbeing.
Mum reflected on the support they have received:
"We will always be eternally grateful to Matilda at Southside Family Project for supporting our family. We felt at breaking point but Matilda helped us to understand what was happening, why it was happening and how to build a loving relationship with Zak. Being consistent at times was hard as I could be triggered by Zak's behaviour but Matilda was so supportive and put in steps, guidance and realistic expectations to help me to help him. Once we had started to follow all the advice we saw a dramatic decrease in Zak's "melt downs" and violence and we could start to communicate and help Zak and he now feels safe and secure and most importantly loved."