PCC and Avon and Somerset Police urges domestic abuse survivors to 'Ask for ANI'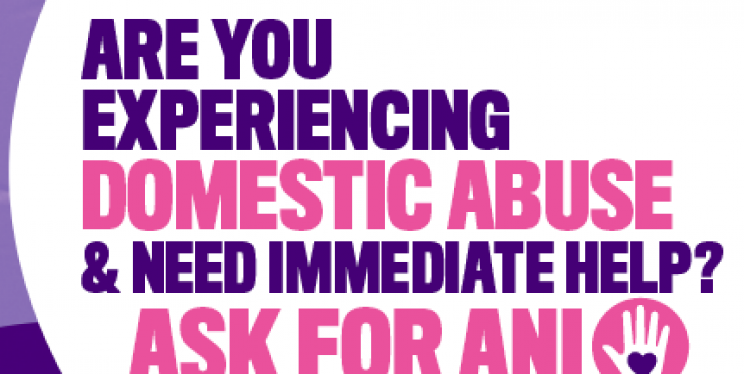 PCC Sue Mountstevens and Avon and Somerset Police are urging those at risk of, or experiencing domestic abuse to use the code word 'Ask ANI' when visiting their local pharmacy in order to access help and support.
'Ask for ANI'  – launched by the Government in partnership with pharmacies across the UK – allows those at risk or suffering from abuse to discreetly signal they need help and access support.
If a pharmacist is asked for ANI, they will offer the victim a session in a private consultation room where they will be listened to, offered advice and guided through the process of calling the police, or a local domestic abuse helpline in order to access further help and support.
"Experiencing domestic abuse is terrifying at any time let alone during the current lockdown and ongoing pandemic, and it is vital that survivors know what support is available. I believe 'Ask for ANI' will provide a simple, reassuring and discreet way for victims to access help and support and, to put it simply, could be a lifeline to victims and survivors.

"This scheme is another step in showing victims they are not alone; pharmacies are safe environments and will provide a place for victims and survivors to access help during a time when they might feel extremely isolated. Please remember that coronavirus household isolation and lockdown does not apply if you need to leave your home to protect yourselves or your family against domestic abuse."

PCC Sue Mountstevens
Neighbourhood Chief Inspector for North Somerset, Jess Aston added: "'Ask for ANI' is a much-needed lifeline for survivors of domestic abuse. The initiative offers an additional way for survivors to ask for help discreetly without needing to pick up a phone or draw attention to themselves. Victims can alert a pharmacist either verbally, or by passing a note, and will then be moved to a private consultation room where further support will be arranged either by calling the police or a local domestic abuse charity.
"We know perpetrators of domestic abuse will frequently use isolation as a tool to control victims, often limiting when and why they can leave their home. The pandemic and lockdowns have made it even more challenging for victims to seek support. This is why we urge anyone suffering from domestic abuse to seize the opportunity to use the codeword when you can in order to quickly and safely ask for help."
Download a full list of participating local pharmacies from HERE
Report it
Domestic abuse can be abusive physical, emotional, psychological, financial or sexual behaviour between adults in a relationship or between family members.
If you or someone you know is at risk of domestic abuse or sexual violence, please speak to someone:
Support for victims and survivors
Help is available whether you report to the police or not, and no matter how long ago the crime took place. Find out more about local support services.
Please find training materials and further information for pharmacies on Ask for ANI here: www.gov.uk/homeoffice/pharmacy-codeword-scheme