Working together to keep us all safe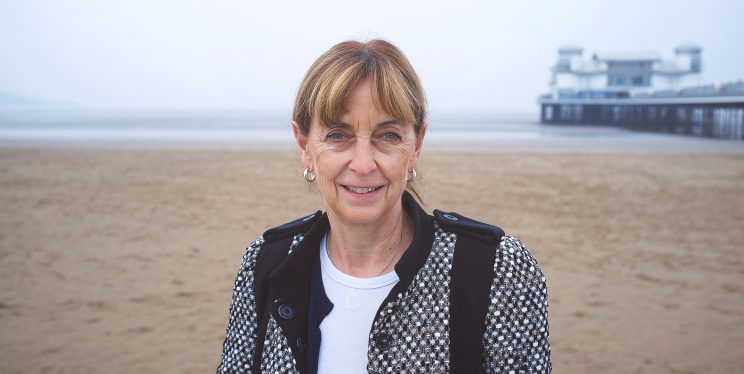 "I know a lot of people find this time of year difficult so I hope the first week of February is a reminder that we are one step closer to spring, lighter evenings and sunnier days.
"However, this week has also seen another coronavirus update and, as I'm sure many of you have already heard, there have been several cases of the mutated form of the COVID-19 variant identified in Bristol. I know Public Health England and Bristol City Council are monitoring the situation very closely, and my team and Avon and Somerset Police will continue to work with our partners to support them in any way we can.
"The discovery of these new cases is a stark reminder for everyone to follow the lockdown rules; stay home unless it is essential to leave your house. I know we have heard these rules countless times over the last 11 months but, with the vaccine being rolled out across the country, we must persevere and help reduce the transmission of the virus.
"I want to take a moment to say thank you to the NHS and volunteers who have been working together to administer the coronavirus vaccines. With over 10 million people having received the first vaccine dose – and my mum being one of them – it has been a truly momentous effort and one that, when the time is right, should be celebrated.
"At the time of writing, I am preparing to take my proposal of increasing the policing part of the council tax by 6.6% for local residents to the Police and Crime Panel. This increase is equivalent to £1.25 per month (or £15 per year) for the average Band D household and will allow Avon and Somerset Police to recruit 70 more officers who will focus on serious sexual offences, as well as create an offender management hub in every local authority area.
"I know any increase in household bills is felt by local people and, after the past year, this is an even bigger ask. However as part of my consultation, I spoke to over 3,500 local people and 66.5% of those asked were in favour of an increase to support policing. It is vital that I balance the challenges facing policing, the increased threat from criminality, local people's views and the safety of residents. If I did not choose to raise the policing part of the council tax, Avon and Somerset Police would have to make significant cuts and their services to local people would be significantly reduced.
"In other news, I wanted to let you know about an exciting development regarding Avon and Somerset Police's Mounted Section. Following concerns from local horse riders and to expand their work protecting vulnerable road users, Avon and Somerset Police horses now have front and rear cameras to raise awareness of and capture inappropriate driving past horses.
"I fully support this initiative and believe the implementation of these cameras will make drivers think twice about how they pass not just police horses but all vulnerable road users.
"In the words of the ever optimistic late Captain Sir Tom Moore, "please always remember, tomorrow will be a good day."