Bristol organisations join forces to tackle domestic abuse and sexual violence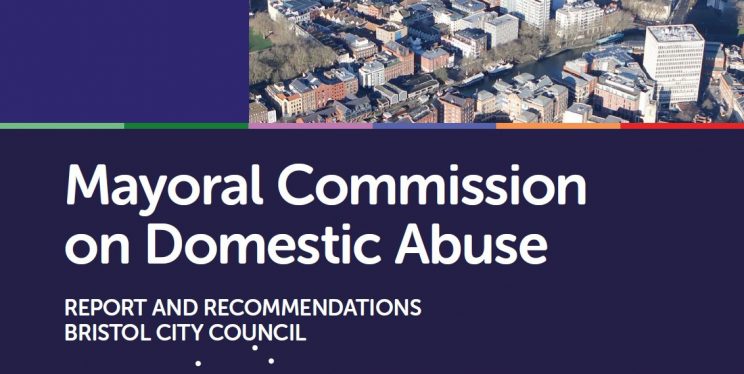 The Mayoral Commission on Domestic Abuse report launched at the One City Gathering.
The report sets out seven principles and 35 recommendations that will underpin Bristol's citywide response to domestic abuse and sexual violence.
Organisations at the event will be asked to commit to engage with Hestia, a domestic abuse charity who have been commissioned by the government to provide guidance an advice to employers on domestic abuse. The hundreds of organisations represented at the City Gathering include partners such as the NHS, local universities, police, trade unions and major employers.
The Mayoral Commission on Domestic Abuse first formed in 2020, after calls to domestic abuse helplines increased by 350% during the first few weeks of lockdown. Twenty-eight local and national organisations took part in five themed workshops to develop the series of principles in the report to help prevent domestic abuse.
Organisations represented in the commission workshops include the Avon and Somerset Police, Next Link and Somerset & Avon Rape & Sexual Abuse Support (SARSAS).
As part of the One City Approach, the domestic abuse report emphasises the collective responsibility the city has to tackle domestic violence and sexual abuse, including the role employers can play to support their staff and to present a zero-tolerance approach to perpetrators.
"I was lucky enough to co-chair the Mayoral Commission workshop and it was insightful and constructive to hear from victim services, strategists and council members about the discussions that are taking place and the work that still needs to be done.

"It is clear that domestic abuse is a concern for everyone. We need to ensure that we are collectively tackling this devastating crime and, in doing so, involve our communities from the offset. I look forward to supporting the partnership approach that will develop as a result of the report and, most importantly, ensuring victims receive the help they so deserve." 

PCC Sue Mountstevens
Deputy Mayor and Commission Co-Chair, Councillor Asher Craig said: "Domestic abuse and sexual violence are prevalent in Bristol. Across our city there are people living in fear of the people they share their homes with and tackling this remains a top priority.
"The aims of the report are to ensure that we have a clear pathway for people who are affected by domestic abuse to follow, to reinforce the message that You Are Not Alone and that your city will support you, and finally, to commit as a city to ending domestic and sexual violence and abuse."