PCC supports new amendments to Domestic Abuse Bill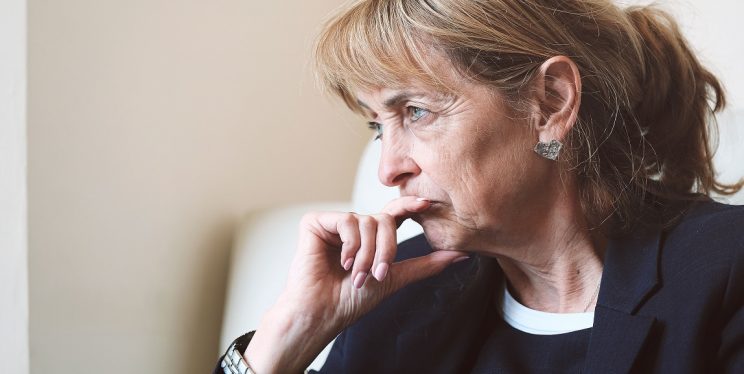 PCC Sue Mountstevens is supporting new amendments to the ground-breaking Domestic Abuse Bill, which aims to provide even greater protections for victims and challenge perpetrator behaviour.
Such amendments include:
New offence of non-fatal strangulation and strengthened 'revenge porn' laws added to the Bill. The proposals include making non-fatal strangulation a specific criminal offence, punishable by up to five years in prison while so-called 'revenge porn'  laws will be widened to include threats to disclose intimate images with the intention to cause distress.
Controlling or coercive behaviour offence extended to include abuse where perpetrators and victims no longer live together. The change follows a government review that highlighted that those who leave abusive ex-partners can often be subjected to sustained or increased controlling or coercive behaviour post-separation.
£15m Budget package will double the amount being spent on perpetrator programmes plus an additional £4m to help vulnerable homeless women to access specialist support in 'Respite Rooms'.
The coronavirus pandemic continues to highlight the need for further support to be available to victims of domestic abuse. Local support services have seen large increases in survivors coming forward to access help with Next Link experiencing a 33% increase in referrals compared to the same time last year and SARSAS seeing a 20% increase during the pandemic.
"These amendments address ongoing issues that destroy the lives of victims and survivors. Along with the Domestic Abuse Bill as a whole, these proposals are another step in ensuring we are all delivering much-needed support to victims while putting the responsibility back on the perpetrator.

"Last week, I met with Domestic Abuse Commissioner Nicole Jacobs and I know she has been a big advocate for these amendments to be reflected in the Domestic Abuse Bill. There's still many steps that need to be taken to offer further protections for victims and their families, including increasing the services in the community, but I am hopeful that the Government will continue to listen and act."

PCC Sue Mountstevens
PCC Sue Mountstevens has also recently signed a letter organised by Action for Children, which was sent to Government, calling for community-based domestic abuse services to be brought into a statutory framework as part of the Domestic Abuse Bill.
While the PCC is supportive of the proposed statutory duty for accommodation services, Sue believes more needs to improve the provision of community-based support to ensure families receive an effective and holistic response where they live.