Reflecting on the last nine years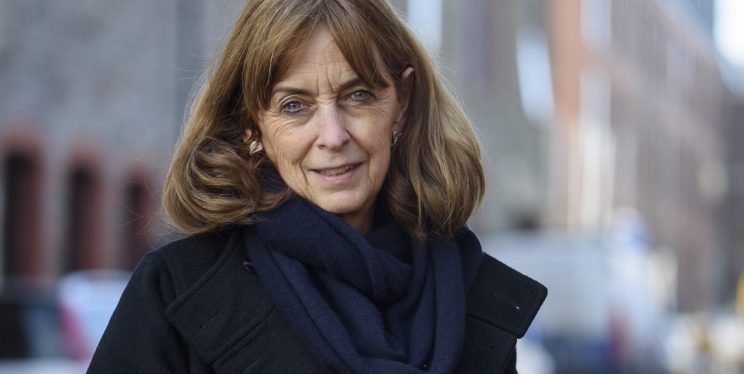 "Everything has to come to an end at some point and this is very much my sentiment as we approach the PCC elections this May.
"For me, the joy of being PCC has been to meet and listen to local people to ultimately build their trust and confidence. The PCC needs to listen to residents to be their voice and make the changes they want to see in their policing service.
"Being a PCC isn't about going around telling people what to do; it's about being a facilitator and ensuring the right people from the right organisations are having the right discussions. It's about working with partners – the police, agencies in the criminal justice system and local authorities – and encouraging a joint-up approach that benefits our communities.
"In the last few weeks, lots of people have asked me what is my proudest accomplishment as PCC? The answer is how my team – the Office of the Police and Crime Commissioner – and the police have evolved to be victim-focussed. There is no meeting with the police and other partners that I attend where victims are not the focus.
"This has been a real step change and not something that transformed overnight; it took time for organisations to understand the importance of the victim and why we need to listen to them. For me, the role hasn't been about listening to the loudest voice in the room; it's been about listening to the most vulnerable, which is often the quietest, to understand what more can be done or could have been done to prevent them becoming a victim in the first place.
"A key area of my work for victims has involved being an advocate for women and girls and, in turn, raising awareness of the violence they face. This has never felt more pertinent; following the tragic death of Sarah Everard there has been a huge number of conversations regarding the violence and fear women still experience. The strength of feeling displayed over the last week – and rightly so – highlights the necessity to continue to prioritise this area of work. I am delighted that in my final weeks as PCC – and thanks to local people's precept contribution – the police is setting a specialist team of 100 officers to tackle rape and sexual assault, a much-needed step in the right direction.
"Protecting local people and helping victims is the reason why many officers and staff do the job they do and was a key reason why I wanted to become PCC. I am beyond proud that victims are at the heart of all decision making within Avon and Somerset and it is now so embedded within the culture of police that I feel confident this will continue.
"The other question people have asked is what advice would I give to the new PCC? The irony of this question is that I can give lots of advice that I have not followed! Personally, a piece of advice I wished I had followed more is to try and have a work-life balance. I think this role attracts curious people and with that is the desire to know everything, but there are only so many hours in the day and, quite simply, it's impossible to have lots of knowledge about everything. Instead, you need to trust your team and others around you that they are the experts in their field and can be called upon if and when needed.
"As a public figure you will be scrutinised – especially if you're a woman – and it's about finding the perfect balance of not letting it deeply affect you while taking on criticisms to improve and evolve. I do have a thin skin and, as a result, I have been hurt by people who do not listen to the reasons why I've done certain things but it has also helped me to be sensitive to people's lived experiences. You can only understand what someone has gone through if you put yourself in their shoes as much as possible.
"Although I will be stepping down as PCC, I will continue to support the police, officers, victim services and criminal justice partners from afar. It has been a privilege to serve the local people of Avon and Somerset and make a difference to our communities."