Women in the criminal justice system cannot be forgotten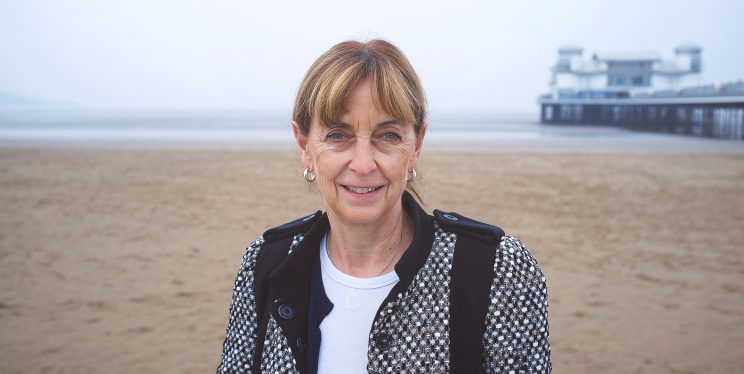 There is 1 related update to this story
Ahead of International Women's Day (8 March 2021), PCC Sue Mountstevens is reflecting on the importance of supporting women in the criminal justice system to prevent re-offending and diverting them away from the cycle of crime.
In 2017, almost 75% of women sentenced to custody were there for less than six months. Short-term sentences do not allow time for rehabilitation and, instead, creates long-term issues such as lack of accommodation, loss of employment and issues regarding childcare.
The causes of women's offending is complex for a myriad of reasons; often when women offend it is because there are no other life options to provide for children as well as many women offenders being victims themselves of historic crimes.
Earlier this week, PCC Sue Mountstevens and the National Probation Service (NPS) announced a new partnership with Missing Link to provide a new service at Bristol Magistrates Court. The service aims to divert women "court up" in the Criminal Justice System away from short-term custodial sentences and instead support women to return to work or education, find housing, receive financial support and reduce social isolation.
The South West Reducing Reoffending Partnership, chaired by PCC Sue Mountstevens, has commissioned CIC bthechange to run a year-long pilot that aims to improve the future of women released from HMP Eastwood Park and reduce the likelihood of reoffending. The project ensures women engage with support services in the community, connect with potential employers or training opportunities and assists them in securing accommodation on release from prison.
Finally, PCC Sue Mountstevens has been a long-time champion of Project SHE, a programme led by the Nelson Trust. Project SHE (Support, Help and Engagement) moves women away from the path of prison to help them tackle the root cause of their offending. The project offers an opportunity for some women who have been arrested to avoid a charge, a court appearance and potentially a prison sentence by agreeing to engage with SHE and a range of support interventions.
"As we celebrate International Women's Day and the achievements of women around the world, it is important to reflect on the changes that still need to be made and this extends to supporting vulnerable women in the Criminal Justice System.

"In our fight to improve the lives of girls and women around the world, it is important that we do not forget about those in the system and remember what has caused them to offend in the first place.

"The root causes of offending can be complex, ranging from domestic abuse to debt and sometimes drug and alcohol addictions. We need to be providing the right interventions at the right time to help women stuck in a cycle of crime including understanding what causes them to offend, diverting them away from crime and supporting them when they leave prison."

PCC Sue Mountstevens