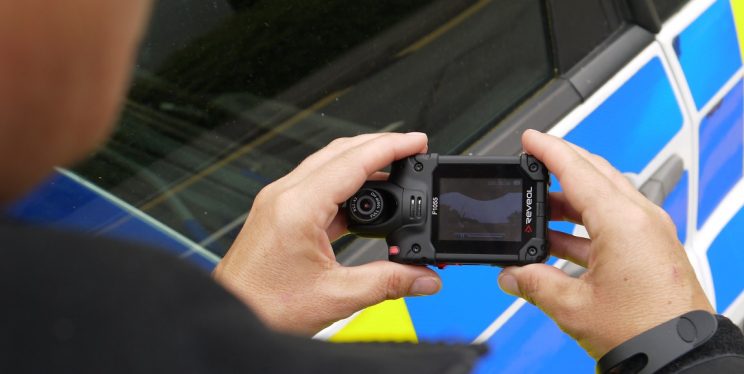 We spoke to Margaret, a member of the Scrutiny of Police Powers Panel (SOPP), to find out more about why she wanted to volunteer and how the panel makes a difference.
Can you tell us a bit about the panel and why you wanted to volunteer?
"I saw the advert in search for a SOPP member in 2017 and, after applying, I was interviewed and invited to sit on the SOPP to help oversee and scrutinise police's use of force, including Taser and Stop and Search.
"I was interested in joining the panel due to the tasering of an elderly member of the community in January 2017 as well as media and community discussions about policing. I want to find out how police decisions were made in regards to use of force.
"Due to what I had seen with my own eyes while growing up, I didn't have much faith in the police and I wanted to ensure I was represented on this panel.
"Being part of the panel has given me the opportunity to talk to the police and understand the organisation in more detail. I would like to thank Avon and Somerset Police and the Office of the Police and Crime Commissioner (OPCC) for giving me the opportunity to have input and feedback when I do not think the police officers' actions have been correct."
What difference do you think SOPP has made?
"I believe that Avon and Somerset Police has a better understanding of the community by working with the SOPP. Many officers sign up to the role to support their communities but they are still human and can make mistakes. For this reason, it is important that there is constant learning in the organisation.
"The SOPP has seen police training and watched Body Worn Video footage of police de-escalation. Further training will help officers understand how to approach certain communities in order to reduce use of force. The SOPP has also had great input into Avon and Somerset Police's learning regarding local people with mental ill health. I've seen incidences where officers have shown great learning with an increase in understanding and better knowledge of mental health issues. This is an example of how working together – SOPP and officers – can ensure the police are delivering a fair service to everyone in the community."