PCC urges partners to work together to stop violence against women and girls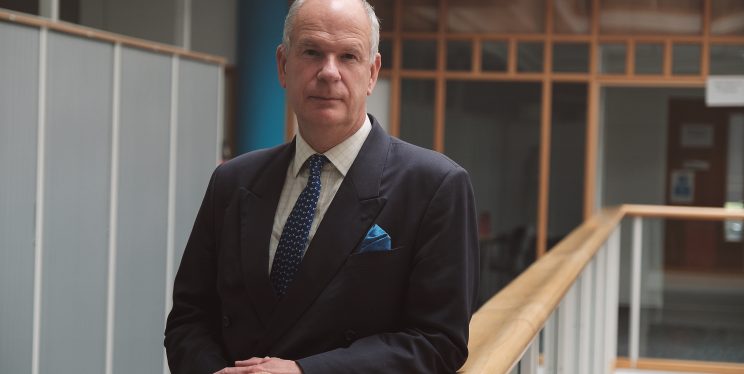 Following the HMICFRS Violence Against Women and Girls (VAWG) report, PCC Mark Shelford is urging statutory agencies and partners to work together to stop violence against women and girls in Avon and Somerset.
PCC Mark Shelford said: "Collaboration is key to tackle the attitudes, behaviours and, ultimately, criminal activity of perpetrators who commit violence against women and girls.
"Communities currently lack confidence in the police's ability to keep women safe and this needs to change; police forces across the country need to get it right first time including understanding how to appropriately support a victim who comes forward through to how incidents are recorded and, in particular, how they are responded to and investigated. Officers need to be encouraged and supported to follow up cases, recognise patterns and connect separate incidents to help bring perpetrators and repeat offenders to justice.
"Investigations must be evidence-led and victim-focused with the correct support provided at every stage from investigations through to recovery, and working with local victim services, in particular Independent Domestic Violence Advisors and Independent Sexual Violence Advisors, continues to be key.
"Beyond this, we need to put the onus back on the offender rather than the victim, and actively challenge the perpetrator's behaviour. It is no longer acceptable to place responsibility on the victim and expect the survivor to make the first move – whether that is reporting, leaving the house or completely changing their life.
"My team and I are currently writing my Police and Crime Plan and tackling violence against women and girls is an objective; we will ensure that the police service work to prevent and respond to domestic abuse and sexual offences that disproportionately affect women and girls. It is of utmost importance to me that Avon and Somerset Police have the capability to respond in a way that is trauma-informed."
"I feel confident that Avon and Somerset Police are taking strides in the right direction. The force is leading a new evidence-based approach that will transform the way they respond to and investigate Rape and Serious Sexual Offences (RASSO). The approach, named Project Bluestone, was developed in partnership with leading academics across the Criminal Justice Service and victim services and will bring new ways of working and new perspectives to tackle these crimes. The police service has committed much-needed extra resources to the investigations team who will be dedicated to investigating RASSO cases and I look forward to supporting their work."