PCC visits Bristol and Mendip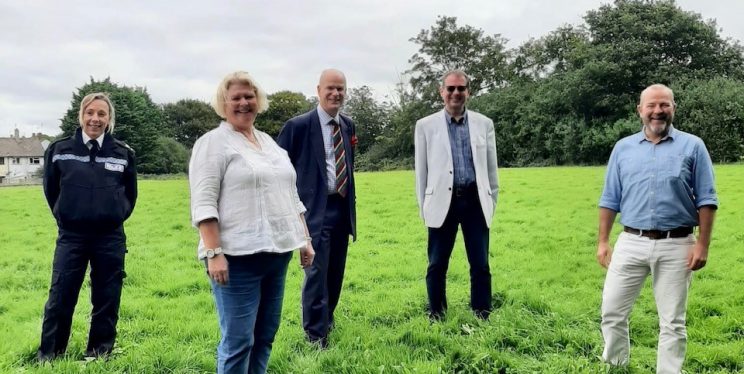 Last Friday, PCC Mark Shelford travelled across Bristol and Somerset to meet with local councillors, residents, MPs and a community speed watch (CSW) group.
The PCC's day started with a meeting with Councillors Jos Clark, Andrew Varney and Jon Hucker to discuss policing issues and potential projects in the Stockwood area. He then dropped by the Imperial Sports Ground, which is run by South Bristol Sports Centre (SBSC), to hear about the activities that the charity run to steer vulnerable children away from crime.
"I am grateful to all of the people who took the time to meet with me today. It is a testament to the importance of my community engagement days, which present the opportunity to listen and learn about local policing issues. I want to assure all involved that I have heard their concerns and will carry forwards all that I have learned today.

"I am especially thankful to the charity workers and volunteers who strive to create a safer Avon and Somerset for all".

PCC Mark Shelford
Following this, the PCC met with local residents and stakeholders at Stockwood library to discuss anti-social behaviour and bike related crimes, such as off road motorcycling. Afterwards, Mark met with Kerry McCarthy MP to talk about policing issues in the Bristol East area, such as cuckooing and the need for a health based approach to tackling substance misuse.
To finish, the PCC met with a Somerset CSW group to hear about new technology and facilitate greater partnership working between the police and volunteers.