PCC visits North Somerset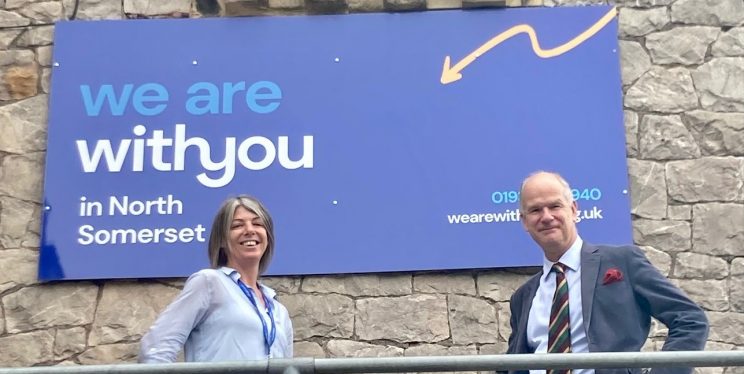 PCC Mark Shelford visited Weston-Super-Mare last Friday, where he met with two charities who provide services to vulnerable people in the local area.
The day began with a meeting with We Are With You, a national charity who provide free and confidential support to people struggling with substance misuse and mental ill-health. The charity raised a number of key issues in the meeting, including the importance of stronger communication between rehabilitation services and criminal justice departments, to ensure that those struggling with addiction are provided with the right support at the right time.
"Today's meetings have shone a light on the often misunderstood relationship between policing and vulnerability, offering much food for thought.

"We must continue to improve multi-agency communication between the police and community services, in order to ensure that vulnerable people do not fall between the cracks."

PCC Mark Shelford
The meeting concluded with a visit to the charities ground-breaking community rehabilitation service, the first in the country, which provides training and support to people recovering from substance misuse.
In the afternoon, Mark met with CURO, a housing association who provide homes, care and support services across the West of England. This was followed by a tour of one of their properties providing housing for vulnerable children and a discussion of the services provided by the charity for people with mental ill health, dementia, loneliness, care-leavers and the homeless.