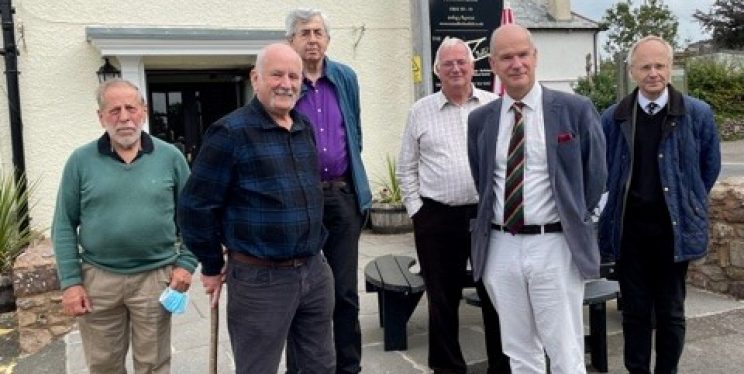 PCC Mark Shelford journeyed to Minehead and Watchet last Friday, as part of his continued tour of Avon and Somerset.
The day began in Minehead, meeting with Councillor Christine Lawrence to discuss policing issues in the local area such as speeding and neighbourhood policing. The PCC then met with Councillor Steven Pugsley and a number of parish councillors where similar issues were raised.
"I am pleased to hear that crime in the West Somerset area is, overall, low and I have thoroughly enjoyed such a varied and rich engagement day.

However, I have listened to the concerns of local people on the need for more police visibility and I will carry this forwards with my team. As ever, I want to thank everybody who took the time to meet with me today and I look forward to my next engagement day."

PCC Mark Shelford
In the afternoon, Mark met with representatives from a local Neighbourhood Watch group to share ideas and discuss concerns raised by local residents. The PCC then met with Onion Collective, a community interest company (CIC) based in Watchet, for a tour around their latest development site. The site includes a new Visitor Centre and restored Boat Museum, a restored community garden, a pavilion and other innovative projects which have been generated for the good of the local community.
To finish, Mark dropped by Fyne Court, a nature reserve based in Bridgwater, to speak with local rangers about the unique issues they face, including wild camping, abandoned cars and hunt season.