The first 100 days for PCC Mark Shelford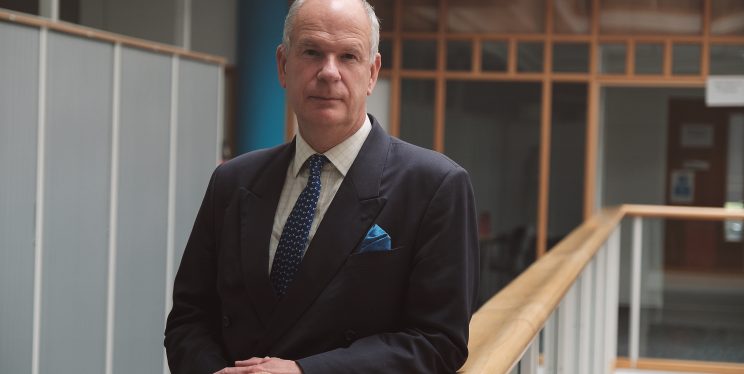 PCC Mark Shelford, who was elected on 7 May, has been reflecting on his first 100 days in office.
Over the last four months, work has continued to gather momentum to ensure local people are receiving the best possible police service. Key work highlights include:
PCC Mark Shelford has taken on the role as national lead PCC for the Economic and Cybercrime portfolio. He will be working with representatives from the City of London Police to understand the challenges in identifying and bringing offenders to justice. Mark's ambition is to make everyone more resistant and resilient to cybercrime and ensure nowhere is safe for criminals who commit this crime in the UK.
The Office of the Police and Crime Commissioner's (OPCC) Commissioning Team has been successful in a number of bids to the Ministry of Justice (Mo) to further support victims of domestic abuse and sexual violence. The total additional investment received from the MoJ for victim services supporting survivors of domestic and sexual abuse in Avon and Somerset is almost £1.6 million this year.
PCC Mark Shelford is now the Chair of the Local Criminal Justice Board and will be working in partnership with heads of organisations across the Criminal Justice Service, including the Crown Prosecution Service, the Courts, Prison and Probation. The OPCC will continue to work closely with colleagues from the Probation service to develop a co-commissioned reducing reoffending service for the whole of Avon and Somerset.
In June, the OPCC launched the Police and Crime Survey to ask local people for their views on policing to help form the PCC's Police and Crime Plan. The survey, which closes on 20 September, has received a great response so far.
The OPCC has commenced the appointment process for the Deputy PCC to join the team and provide an extra layer of resilience.
Finally, PCC Mark Shelford has launched the search for a new Chief Constable for Avon and Somerset. The PCC is looking for a leader who is able to inspire their workforce and meet the needs of different communities across this geographically diverse area. The successful applicant will be in post early November following a Police and Crime Panel confirmation.
"A lot of work has taken place so far but there is still plenty to be done as we strive to provide an efficient and effective police service for residents and communities.

"I'm looking forward to getting stuck into the various strands of work over the next few months, especially the Chief Constable recruitment process to ensure that an inspirational leader is appointed for the force.

"I will continue to keep local people and communities up to date with how all these projects and workstreams are progressing."

PCC Mark Shelford