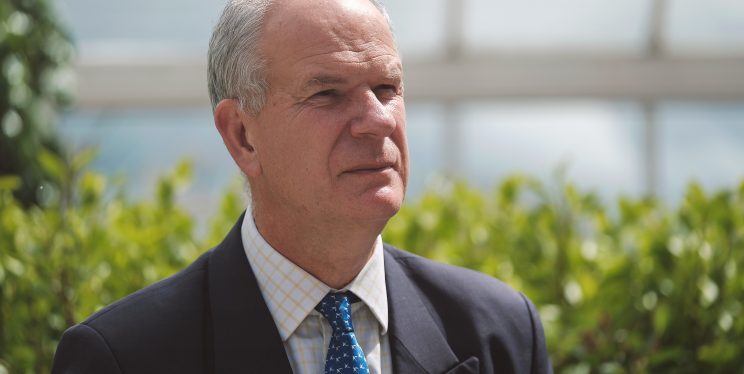 PCC Mark Shelford
Following the Home Office's announcement of the launch of an inquiry into issues raised by Wayne Couzens' conviction, PCC Mark Shelford shares his support on steps to tackle violence against women and girls.
"I fully support the Home Secretary's decision to launch an inquiry to investigate the issues raised by the conviction of Wayne Couzens. I believe this decision is a much-needed step to deliver demonstrable improvements within policing and the criminal justice system to tackle violence against women and girls.
"Although the inquiry will be focusing on one particular incident – the appalling murder of Sarah Everard – it will no doubt trigger a wider review of vetting practices, professional standards and discipline, and behaviour in the work place across these organisations at local and regional levels.
"Sarah's murder has rightly already raised some difficult questions and discussions for all police forces and the Home Office's inquiry will continue to do so. Sustained change is desperately needed and I firmly encourage Avon and Somerset Police to face these questions head on, reflect and set actions to ensure officers and staff are upholding the highest standards of policing for our communities.
"I am also supportive of the launch of the Home Secretary-chaired taskforce that will look at how the police currently assess risk, threat and harm when responding and investigating non-contact sexual offences. We know these offences can lead to more serious or repeat offending and we need to be encouraging officers to follow up cases, recognise patterns and connect separate incidents to help bring perpetrators and repeat offenders to justice.
"I understand that this is a complex, societal issue but this is not an excuse. We need to start somewhere and the police and criminal justice system need to be leading the way to deliver real change. Partnership working at a local, regional and national level is key, as are clear steps and measurable actions for our organisations so transformation can happen internally.
"Collaboration of statutory agencies and partners is also essential to tackle the attitudes, behaviour and, ultimately, criminal activity of perpetrators who are violent towards women and girls. Through chairing the Local Criminal Justice Board, I hope to help change the process of charging those who have committed acts of violence against women and girls to bring about significant improvement to the success rate of court appearances.
"The threat of abuse, misogyny, intimidation and violence that women face every day has become wrongly accepted in communities as the 'norm.' Over the last few weeks, I have read with absolute horror on social media and in the news, the precautions and preventative steps that women and girls take every day of their lives to protect themselves and, still, such actions do not always keep them safe.
"50% of the population should not feel unsafe after dark or feel unsafe to walk home alone or feel unsafe in public spaces or feel unsafe in the workplace; the list of places women and girls feel unsafe is endless. This needs to change. Now is the time for us all to put the onus back on the offender and actively challenge their behaviour. It is entirely the responsibility of men to change their behaviour and attitudes towards women."