Guest blog: National Hate Crime Awareness Week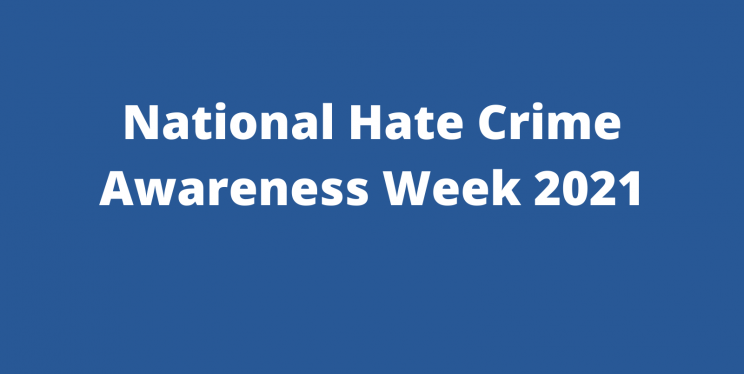 We spoke to Avon and Somerset Hate Crime Lead Superintendent Paul Wigginton to find out why it's important we talk about Hate Crime Awareness Week.
National Hate Crime Awareness week runs from 9th October – 16th October 2021 and as Hate Crime Lead for Avon and Somerset Police, I wanted to share with you some thoughts.
Earlier in my service as a young police officer, I remember being on duty with an experienced colleague when we were called to the report of a hate crime. Upon arrival, we were met by an upset single mother living within a block of flats who was reporting harassment from unknown offenders, including faeces being put through her letter box.
As I was in the "dealing seat", I was the person taking details and investigating the incidents. Identifying as an Indian female, she felt the harassment was racially driven.
However, what really stood out to me was my colleague's comments after we left the address: "she is just looking for a council move" and "there's no evidence that it's a hate crime".
This was a number of years ago and I know first-hand how much progress we have made since then within policing. However, an excerpt from a national paper around recent hate crime cases brought this back to me. The following are victim quotes:
"Two white people walked past and hurled racial slurs at me in a mock Indian accent. Later I told someone what had happened and their first reaction was: "Are you sure?" This made me burn with rage – the instinct to deny the experiences of the victim exacerbates the trauma. But I did not report that incident. I just let it pass."
"Officers tried to placate me by telling me that the perpetrators 'were not really racist… only immature men who were joking.'"
I share these quotes because they really had an impact on me and it gives an insight into why people perhaps sometimes don't report these horrendous experiences to the police. However, these comments also reinforce why it is so important for us to recognise the impact of these offences on victims when reported, provide the much needed care and support, and take a more perpetrator-focused approach to our investigations.
You will be all too aware of the recent sentencing of Wayne Couzens following the tragic murder of Sarah Everard, which has rocked public trust and confidence in policing. Now is a perfect time to reflect that we were one of the first forces in 2017 to recognise gender based hate including misogyny. It is more important than ever to encourage reporting of misogyny hate crime and show true empathy when supporting victims.
As a reminder, a hate crime is any criminal offence that is perceived by the victim or any other person, to be motivated by hostility or prejudice based on a person's gender (including misogyny), race, religion, sexual orientation, disability and transgender. In simple terms, where someone is targeted just because of who they are.
This is unacceptable. As communities, if we witness hate crime we must challenge it and please report it to the police. I want victims to know that they are not alone and the police and organisations are out there who can offer you help and support.
Report it
If you have been a victim of a hate crime, or suspect a hate crime has taken place, report it to us: