Tackling anti-social behaviour is not just a job for the police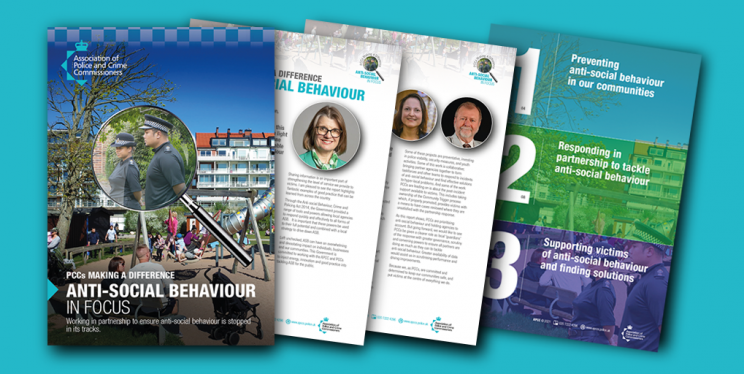 Earlier this year, the Beating Crime Plan detailed the Government's commitment to reduce crime, protect victims, and keep our communities safe. A new report sets out how Police and Crime Commissioners (PCCs) across the country are committed to working with the Government, local authorities, and wider partners to improve how communities can report anti-social behaviour when it occurs and to ensure that action is taken.
'ASB In Focus', published by the Association of Police and Crime Commissioners (APCC), showcases some of the initiatives and projects that PCCs have been leading on. Some of these projects are preventative: investing in police visibility, security measures, and youth activities. Many are collaborative: bringing partner agencies together to form taskforces and other teams to respond to incidents of anti-social behaviour and find effective solutions to hyper-local problems.
PCCs are also leading work to enhance help and support for victims of anti-social behaviour. This includes some PCCs taking greater ownership of the under-used Community Trigger process which, when promoted properly, provides victims with a means to have their cases reviewed where they are dissatisfied with the partnership response.
"It is important that we address this anti-social behaviour to ensure local people feel safe in their communities. This is why Avon and Somerset Office of the Police and Crime Commissioner (OPCC) commission a number of victim providers to support local people who have been victims of anti-social behaviour.

"I am proud that the work of Resolve West and Victim Support features in the APCC's report alongside other great examples of good practice from OPCCs up and down the country. "

PCC Mark Shelford
Alison Hernandez and Jeff Cuthbert, APCC Local Policing Leads, said: "Police and Crime Commissioners are elected to act as the public's voice in policing, and what we hear right across England and Wales is that anti-social behaviour matters to local people. That is why anti-social behaviour features so prominently in our Police and Crime Plans.
"These issues matter because they affect people's everyday quality of life. Policing has always tackled serious violence and high-harm criminality – and will continue to do so – but PCCs are also ensuring wider criminality and anti-social behaviour are not neglected in our forces' priorities and performance activity."