Guest blog: Supporting women 'caught up' in the Criminal Justice System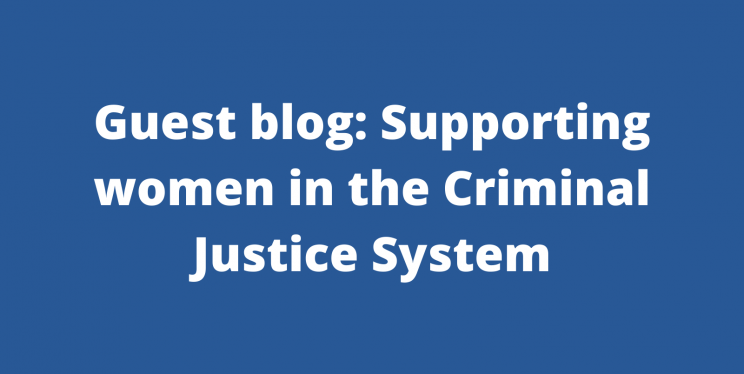 CEO of Missing Link Sarah O'Leary spoke to us about the 'Court Up' initiative and supporting vulnerable women in the Criminal Justice System.
Why do women in the Criminal Justice System need to be supported?
"Outcomes for women in custody are not often positive. In 2017, almost 75% of women sentenced to custody were there for less than six months and these short-term sentences do not allow time for rehabilitation. In fact, these short custodial sentences disrupt and devastate a number of key protective services on the women's release such as accommodation, employment and family services. Such services are essential for these women as many of them are victims of domestic and sexual abuse, experience mental health problems, can be homeless and can misuse drugs and alcohol. These women also experience social isolation and poverty.
"Such experiences not only contribute to offending behaviour but, unless they are addressed, it can limit the success of offender interventions. There needs to be a holistic approach to support women offenders to step away from offending, including understanding why they are offending in the first place.
"We want to divert women away from the short custodial sentences that are proven to damage a number of supportive pathways, which ultimately will reduce reoffending.
How was Court Up implemented and how plays what role?
"The new service was implemented in May 2021. We focused on collaborating with the NPS, Bristol Magistrates Court and the OPCC to ensure this extensive partnership work could build and improve networks and referral pathways across mental health, domestic abuse and sexual violence.
"At Missing Link, we employ 1.5 workers to provide direct support to women who attend Bristol Magistrates Court. They are based in the court and work alongside probation workers to identify and respond to the support needs of women as soon as they are in the court.
"Their work is independent to probation but can support to inform the latter about any factors that need to be mentioned in their pre-sentence report, such as the woman being a victim of domestic abuse or having a mental health need. The Missing Link workers can also attend the hearing with the women and, upon the woman's request, tell the judge or magistrate about any circumstances that are currently affecting her offending behaviour, the immediate support offered to her and the engagement plan going forward.
The 'Court Up' workers can also provide awareness training to court staff around the needs of women offenders and how they can signpost women to the service.
Missing Link and probation work closely with the OPCC, who commission the service, and report on outcomes of the project each quarter and address any barriers that might impact women offenders.
How does it work on a day to day basis?
Missing Link colleagues meet or have telephone contact with women who are due to appear in court and complete a holistic needs assessment. As mentioned above, the outcome of this assessment informs what help and support the woman can access, maximising engagement opportunities within services that can address the causes of offending behaviour as well as helping probation with their pre-sentence reports.
Who benefits?
Of course the women benefit but also their children and other family members who they might be caring for. It is also less likely that their children will be removed from their mother unnecessarily if there are no family members to support.
Reducing reoffending benefits society as there are less victims of crime and, if the causes of offending and women's needs are addressed, reoffending is less likely to occur. The women who use this service are also more likely to enter employment and those with lived experiences can also contribute to the design of effective services and programmes of support. Custodial sentences are also expensive and it is well evidenced that non-custodial sentences can be a more effective alternative.