PCC dons boxing gloves during latest engagement day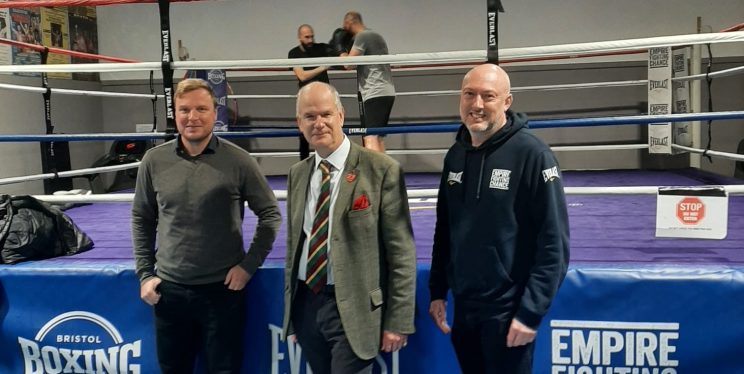 PCC Mark Shelford tried his hand at boxing at Empire Fighting Chance during his latest engagement day.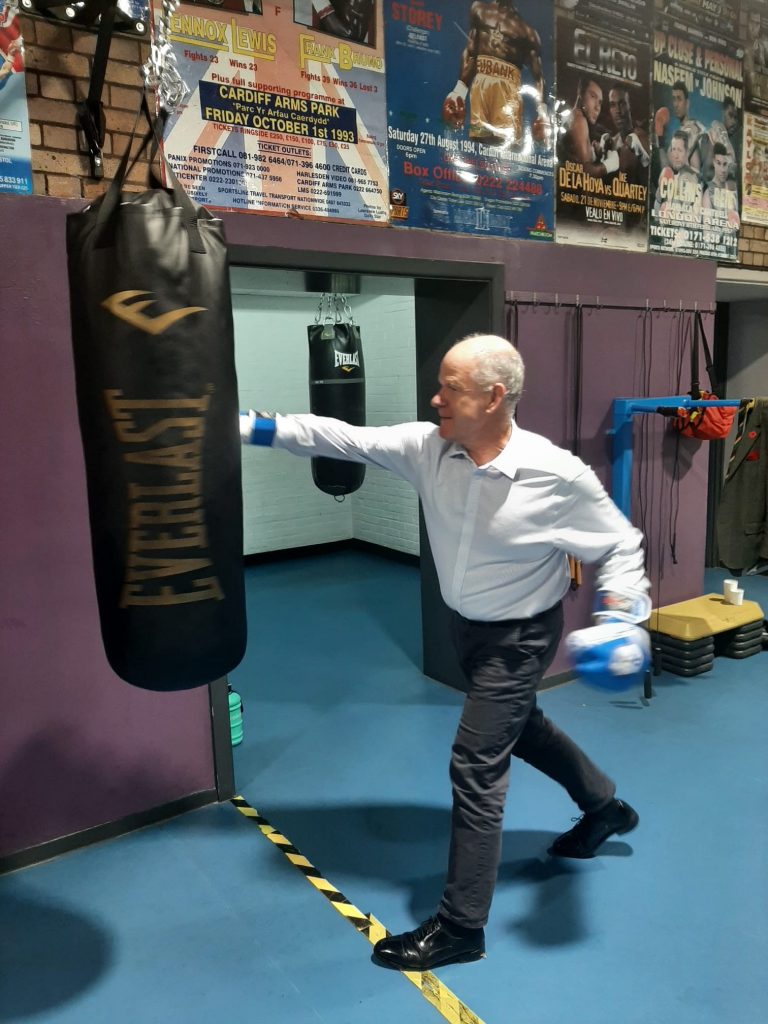 The PCC visited the Bristol-based organisation to find out more about the support they deliver to young people experiencing emotional and behavioural issues as well as how the charity works with schools up and down the country.
The PCC and the organisation also spoke about the Violence Reduction Units and employment pathways for young people going through diversionary programmes.
The PCC then met three local organisations; Black South West Network, Street 2 Boardroom and Bristol Horn Youth Concern to discuss the commissioning of local services and the changes that are needed in the Criminal Justice System. In addition, the group discussed how to improve engagement with local businesses who are already working with Black, Asian, mixed and minoritised communities in areas such as the Criminal Justice System, police and commissioned services.
During the same engagement day, the PCC and the Neighbourhood Policing Team met with Kerry McCarthy MP and Councillors Craig Cheney and Ellie King in Fishponds to listen to their concerns regarding anti-social behaviour around Lodge Causeway.
The PCC also took part in Councillor Lorraine Francis' regular Friday walks of the Eastville area to meet local people from the community and explore the neighbourhood.
Earlier in the day, the PCC took part in a virtual meeting with Frome Parish Councillors to discuss rural crime issues in the area including fly-tipping, illegal hare-coursing and drugs. The PCC will continue to work with the Parishes to tackle these issues and improve confidence in policing.
"During last Friday's engagement day, I discussed a host of issues that continue to impact communities in both Bristol and Frome. Despite the different issues these two areas face, what is clear, is the need to work together to ensure our communities are safe and have confidence in the police.

"I look forward to continuing to work with the organisations, councillors and local people I met during this visit on behalf of our communities."

PCC Mark Shelford