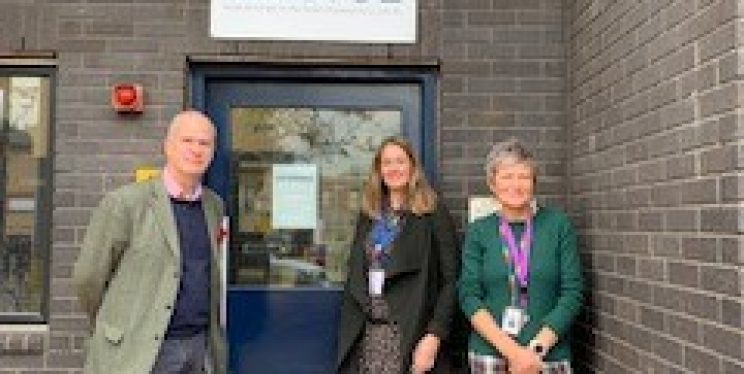 PCC Mark Shelford visited HMP Bristol as part of his Local Criminal Justice Board partnership liaison engagement sessions.
The PCC met with the prison Governor James Lucas and a variety of prison officer staff who are committed to ensuring the best possible care and rehabilitation for residents.
Following a walkabout of the prison, Mark met with the project delivery manager for the Office of the Police and Crime Commissioner's (OPCC) co-commissioned service 'Ready for Release.'
During this meeting, the PCC heard cases studies from the project, which highlighted the positive impact the team continue to make as well as an opportunity to hear from a current resident about his rehabilitation journey while he is serving his sentence.
"We are focused on working in partnership to help reduce the risk factors involved in ex-prisoners committing further offences in order to break the cycle of offending. The 'revolving door' of reoffending affects a small but persistent percentage of individuals and with this reoffending comes more victimisation.

"We shall be working closely with HMP Bristol on an ongoing basis via the Local Criminal Justice Board and the reducing reoffending board 'Resolve'."

PCC Mark Shelford
Victoria Mitton, OPCC Senior Commissioning and Policy Officer, added: "The OPCC are delighted to be able to contribute to 'Ready for Release' and, in this capacity, are closely monitoring the programme for excellent resettlement outcomes, which will be of benefit to individuals and prevent further victims of crime."