Supporting victims in Avon and Somerset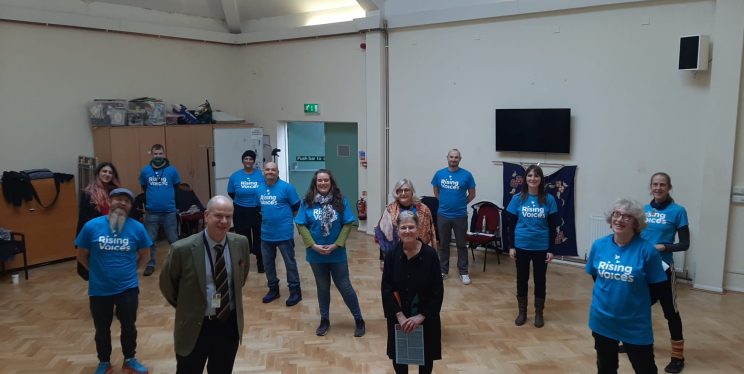 Last Friday (7 January), PCC Mark Shelford visited victim services based in Bristol to find out about the support they offer to survivors across Avon and Somerset.
The PCC met with Victim Support, a charity dedicated in supporting victims of crime and anti-social behaviour. The service, which is commissioned by the Office of the Police and Crime Commissioner (OPCC), provides emotional and practical help to enable people to cope and recover from the effects of crime.
During the meeting, the PCC met with the team's leads on provisions for supporting victims of Economic and Cyber Crime including fraud. PCC Mark Shelford is the national PCC lead for Economic and Cyber Crime, and plans to contact other Victim Support fraud specialist teams elsewhere in the country to gain further insight into how victims are supported.
The PCC then virtually met with the team at Resolve West: Restorative Approaches Avon and Somerset, a charity that offers Restorative Justice to help victims of crime to have a voice.
The organisation, which is also commissioned by the OPCC, explained Restorative Justice and how they facilitate and guide victims through the process.
The service provides a restorative way of dealing with an offence or incident and can be in addition to criminal proceedings, in turn, helping to reduce reoffending and providing efficiencies in the criminal justice system.
In the afternoon, the PCC met with Bristol Drugs Project (BDP) including trainees who were all previous service users and who are now on an 18 month programme of learning and skills development.
After watching a brilliant performance from the BDP recovery choir, PCC Mark Shelford found out more about exciting initiatives the organisation is leading on to support reducing reoffending and anti-social behaviour. Such projects include delivering Bristol's Youth Alcohol & Drug Diversion Project; working with young people around their drug use; providing direct access to alcohol treatment for those whose drinking creates barriers to accessing primary care; and Diverse Communities Link Worker that provides targeted support to ethnic and religious communities around the city.
During the engagement day, the PCC also met with two newly elected councillors for Easton – Cllr Jenny Bartle and Cllr Barry Parsons – at the Easton Community Centre to discuss policing issues their constituents had raised with them including anti-social behaviour, street dealing and unlicensed raves in parks.
"Without fail, I look forward to my Friday engagement days and meeting with local partners, councillors and MPs to find out about the work they are doing to support residents.

"Meeting with the hard-working teams of Victim Support, Resolve West and BDP and listening to the work they do was exceptionally rewarding and I look forward to continuing to support these services. I felt particularly privileged to be treated to a performance from the BDP recovery choir!"

PCC Mark Shelford