PCC meets with Bristol organisations supporting local people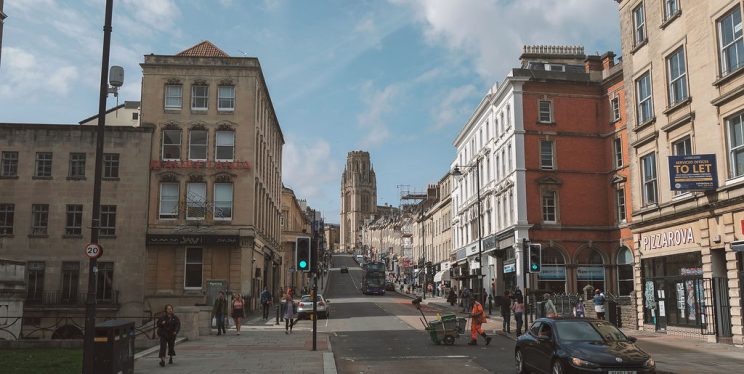 Last Friday, PCC Mark Shelford visited Bristol and met with local organisations and partners that support residents in the city and beyond.
The PCC met with Reprovide, a domestic violence perpetrator programme being led by University of Bristol and funded by the UK National Institute for Health and Research. The programme involves working with men who domestic abuse perpetrators as part of a 26-week group programme, focusing on changing their behaviours and attitudes to stop further victimisation.
PCC Mark Shelford then met with armed forces charity SSAFA to discuss supporting veterans in the criminal justice system. The charity provides lifelong support to those serving or have served and exists to relive need, suffering and distress amongst the Armed Forces, veterans and their families. The PCC and the charity spoke about the high number of veterans currently in prison, bail hostels or on licence and what help is needed.
Finally, the PCC met with Clifton Down Councillor Tom Hathway and representatives from local community associations to discuss anti-social behaviour and noise as a result of student parties and the night-time economy.
"I was delighted to meet with Reprovide and understand in more detail the work they do with perpetrators as well as how they support the police to deliver the Domestic Abuse Strategy.

"The meeting left me with a lot of questions about how, culturally, we as a society can prevent domestic abuse from happening in the first place. Last year in Avon and Somerset, there were approximately 22,000 recorded domestic abuse incidents and this is likely not the true scale of this problem as many victims do not report. This is far too many incidents, far too many victims and what type of person thinks it is acceptable to treat another like this? We need to continue to work together – local people, police, health, local authorities – to tackle this issue and let perpetrators know it is never okay.

"Moving on, SSAFA is a fantastic organisation who are doing great work to support veterans and their families. I urge anyone who wants to volunteer to get in touch with them and help veterans get into jobs when they come home.

"Finally, it was great to meet with Councillor Tom Hathway and representatives from local associations to understand how I can support the work that is already underway. I am hugely sympathetic to Clifton residents and the anti-social noise issues that continue in the area. It is good to see that the community is already so engaged and the local Neighbourhood Policing Team will help support them to solve these issues."

PCC Mark Shelford