Why I became an Independent Custody Visitor (ICV)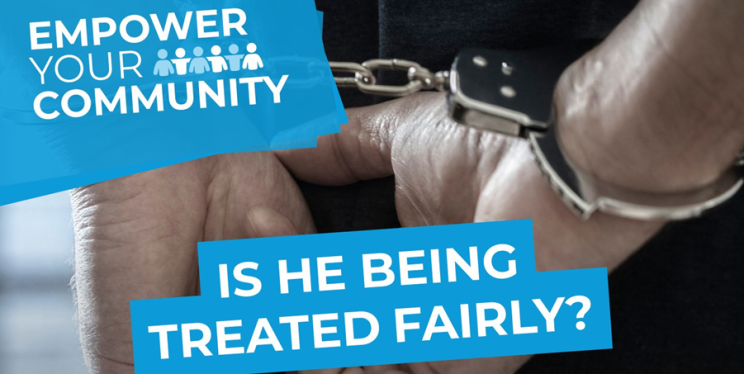 Carrie, an Independent Custody Visitor (ICV) in Bridgwater, told us why she became a volunteer.
"I became a volunteer for the Independent Custody Visitor (ICV) scheme six years ago.  An email from the Office of the Police and Crime Commissioner( (OPCC) was forwarded to me and I was interested in the opportunity. I went for an interview where I was able to ask questions about what it would entail and agreed to give it a go. 
"After a full day training, I also had the opportunity to shadow a couple of visits to the police station, which enabled me to appreciate the importance of the role of the ICV in ensuring the rights and welfare of persons detained in custody."
What have you learned?
"That there is no typical detainee; individuals from all walks of life can find themselves in a police cell.  Although detainees are mostly male, there are sometimes women and children held in the cells.  Some are visibly distressed, some intoxicated or withdrawing (mostly alcohol although some on drugs), some are angry, some are sad, bewildered, frightened, mentally ill, and some seem surprisingly sanguine given the circumstances."
What is a custody visit like?
"As an ICV, we are not given any detail that could identify the individual or why they are detained.  We are there simply to check that their detention is complying with the rules and regulations that are in place to protect both the custody staff and the detained person.
"On our visits, we speak to the individuals and ask how long they have been detained, if someone needs notifying of their whereabouts, whether they have been offered legal representation and a consultation with a health care practitioner or mental health services. We check if they have been offered food and drink and that they are as comfortable as possible in the circumstances.
"We listen to any issues and advise custody staff of the detainees' needs; a phone call here, a hot drink there, a book or magazine, a nicotine lozenge.  These little acts can make all the difference for an individual's stay in custody."
Can you tell us about your experience?
"I have found being an ICV is both engaging and rewarding.  I know that improvements result from my visits that benefit staff, detainees and our community relations.  Custody is a place where emotions can run high; if by virtue of listening and communicating I can enable a de-escalation of tension then that is worth it. 
"If this sounds like something you would like to do, why not get in touch and speak to our coordinators.  Go on, make a difference in someone's life, you won't regret it."
Volunteer with us
Find out more about becoming an Office of the Police and Crime Commissioner volunteer.