Guest Blog: Dog theft in Avon and Somerset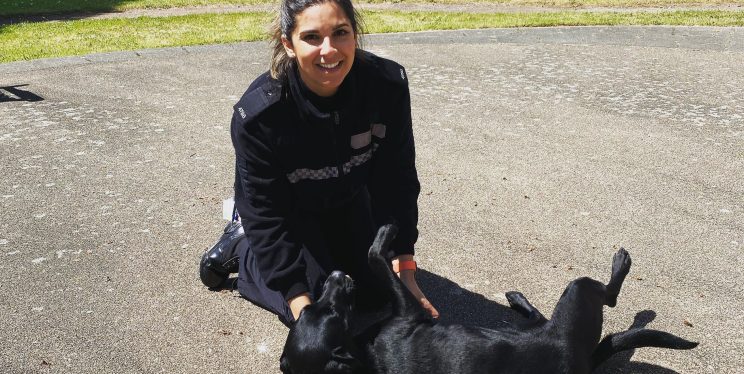 To mark National Dog Theft Awareness Day, we spoke to Avon and Somerset Police's Animal Welfare Legislation Officer PC Natalie Cosgrove.
How common is dog theft in the Avon and Somerset area?
"During the pandemic, dog prices were pushed to an all-time high, with everyone wanting a puppy during lockdown. However, demand has now reduced and dogs are not as expensive as they were. As a result, we have thankfully seen a decrease in dog thefts, so much so, Avon and Somerset Police recorded a total of 16 dog thefts/ robberies in 2021 and just five in 2022. However, despite these numbers being low, we must not underestimate the impact dog theft causes for owners and families."
Does dog theft vary depending on your postcode?
"I'm not aware of dog theft being higher in certain areas or postcodes. It's important to be vigilant wherever you live."
Does dog theft vary depending on the breed, age and the size of the dog?
"In our force area, there is not one specific dog breed that appears to be targeted. However, some dogs are more of a premium and desirable breed than others and this is a trend that changes every few years. Currently bull breeds are very popular and working dogs like farm dogs and gun dogs who have received training could be a target as they are worth around £20k. Sadly, then the latter are stolen this impacts the owner's income and livelihood."
What precautions can a dog owner take to make dog theft harder?
"Owners can take certain home security precaution measures including:
CCTV with signage
Recording doorbells
Keep doors locked
Don't have a dog flap
Sensor lighting outside your house
Have garden gates that lock
Make sure your garden is secure
Do not leave your dog unattended in the garden or free to roam outside of the home
Do not advertise your address if you have a litter of puppies
"If you have a dog, do not leave it unattended in your car, in your garden or tied up outside of shops.
"Make sure your dog is microchipped, wears a collar with an ID tag and I also recommend using DNA tracking to help identify your dog if it is stolen and then recovered by the police. More information on DNA tracking can be found at www.dnaprotected.co.uk
"People think it will not happen to them or this sort of thing wouldn't happen in their neighbourhood but, more than not, thieves target those areas."