PCC supports Government's action plan to tackle anti-social behaviour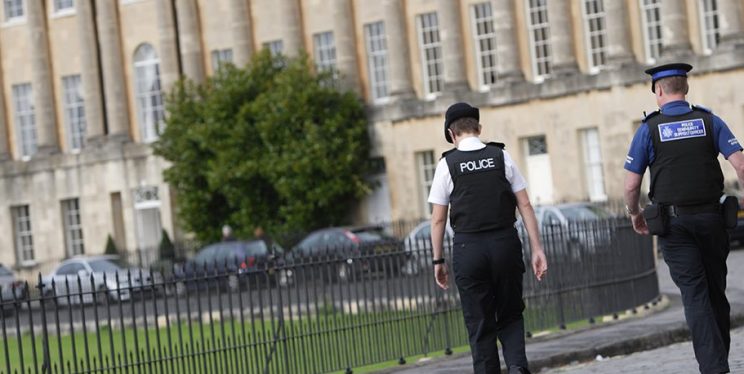 PCC Mark Shelford has welcomed the Government's announcement to crackdown on perpetrators of anti-social behaviour with increased fines, enhanced drug testing and visible justice.
The Anti-Social Behaviour Action Plan will establish a zero-tolerance approach to anti-social behaviour, ensure such crimes are treated with urgency, and provide police and local authorities with the tools they need to tackle the problem. Part of this plan is to make offenders repair the damage they have caused in their communities.
Although Avon and Somerset has not been included in the 16 hotspot areas to receive further funding, the PCC is supportive of the plan and looks forward to it being rolled out nationally in 2024.
Tacking anti-social behaviour is an area of focus in PCC Mark Shelford's Police and Crime Plan, under priority one – preventing and fighting crime.
To support this priority, Avon and Somerset Police has introduced a new anti-social behaviour service standard to ensure officers and staff are dealing robustly with perpetrators and supporting victims of this crime.
The force standard includes improving their approach to combat these incidents and episodes more quickly, aim to speak to all victims of anti-social behaviour, check for hidden crimes and work with offenders to prevent reoffending.
Further to this, Avon and Somerset Police is continuing to increase awareness of reporting and resolution options that are available and work together with local partners to respond to and prevent anti-social behaviour.
In addition, the PCC continues to support the southwest regional drugs intensification week. The campaign aims to disrupt drug supply and prevent drug crime within the region alongside preventative, educational and engagement work in communities.
Previous work has included seizing illegal drugs and drug-related weapons, working with partner agencies to support those vulnerable to exploitation, officers carrying out high visibility patrols and tackling drug waste and litter impacting local communities.
"Anti-social behaviour has a detrimental impact on our communities, making people feel unsafe in their neighbourhoods.

"This is why I welcome the Government's announcement and hope this plan lets both offenders and victims know that anti-social behaviour is treated seriously with urgency. I also welcome the Government's plan to make possession of nitrous oxide illegal.

"My Police and Crime Plan outlines the need for ongoing visible policing, community engagement and partnership to get to the root cause of anti-social behaviour and prevent this crime before it happens.

"While our force area was not included in the policing hotspot areas – these areas were identified as having the highest rates of anti-social behaviour in the country – I have confidence that Avon and Somerset Police are already taking positive steps to tackle these issues and make our communities feel safer.

"I know the southwest regional drug intensification week continues to reassure our communities that Avon and Somerset Police are proactively tackling drug-related crime, including anti-social behaviour such as littering drug waste.

"The weeks of action seek to help those who may be vulnerable to exploitation and encourage those who live in our neighbourhoods to report any concerns they have around drug activity."

"Finally, I want to highlight the Streetsafe online tool that enables local people to anonymously pinpoint on a map the location where they felt unsafe. The tool allows residents to help identify areas where there are fears caused by anti-social behaviour and environment issues such as lack of street lighting, abandoned buildings and vandalism.

"No crime needs to have been committed in order for local people to submit information and, most importantly, the information provided will be considered by the police to inform community safety activities of officers and local authorities."

PCC Mark Shelford