Supporting small businesses to be cyber aware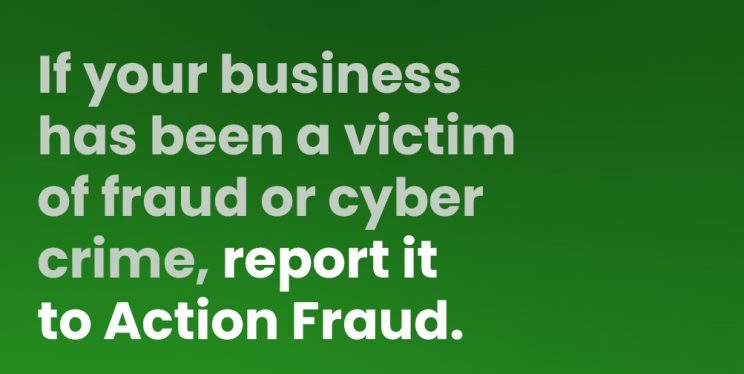 PCC Mark Shelford is supporting the National Cyber Security Centre's (NCSC) latest Cyber Awareness campaign, aiming to help sole traders, micro businesses and small organisations to stay safe online.
In 2022, around four in ten businesses identified a cyber attack and, in the same year, 81% of businesses that reported an email or social media hack were small or medium businesses. The average annual cost of a cyber attack for micro and small businesses was £3,080. The financial impact does not include the serious reputational damage and disruption that organisations also face in the wake of an attack.
The NSCS's campaign aims to help sole traders and small organisations to protect themselves from the vast majority of cyber threats, by taking two free, simple steps:
By completing the NCSC's Cyber Action Plan, small businesses and organisations will receive a tailored list of actions to help protect them online
Using the NCSC's new Check Your Cyber Security service, small businesses and organisations will be able to:

Check their internet connection computers and systems for vulnerabilities to ransomware

Receive advice on how to mitigate any cyber risks

Tell them if their web browser is up to date
Locally, businesses in Avon and Somerset can join the South West Cyber Resilience Centre (SWCRC). The organisation provides free guidance and supporting including information on basic security and how to implement it plus a monthly update on the latest threats to avoid. SWCRC can also provide inexpensive services including website and systems testing using a network of ethical hackers.
"Small businesses are the backbone of the UK but cyber criminals continue to view them as targets. Each year, millions of small businesses and organisations fall victim to unscrupulous cyber criminals through hacking, ransomware and other cyber threats.

"The cyber threat is growing at a time when businesses and ordinary working people are already facing a significant cost of living pressures. It is imperative that we raise awareness of both the NCSC's and SWCRC's free tools and guidance to help small businesses and sole traders become cyber resilient.

"I urge anyone who is a sole trader or has a small business to look at the available services to protect yourselves from the vast majority of cyber threats."

National ECC lead, PCC Mark Shelford
If you are part of a community group, school, business or parent group who would benefit from a talk on fraud prevention or cyber-crime, please email the teams at fraudprotect@avonandsomerset.police.uk or cyberprotect@avonandsomerset.police.uk
Take Five To Stop Fraud advice
Stop: Taking a moment to stop and think before parting with your money or information could keep you safe.
Challenge: Could it be fake? It's okay to reject, refuse or ignore any requests. Only criminals will try to rush or panic you.
Protect: If you think you've been a victim of fraud, contact your bank immediately and report it to Action Fraud online at actionfraud.police.uk or by calling 0300 123 2040. In an emergency, call 999.