PCC visits Taunton community groups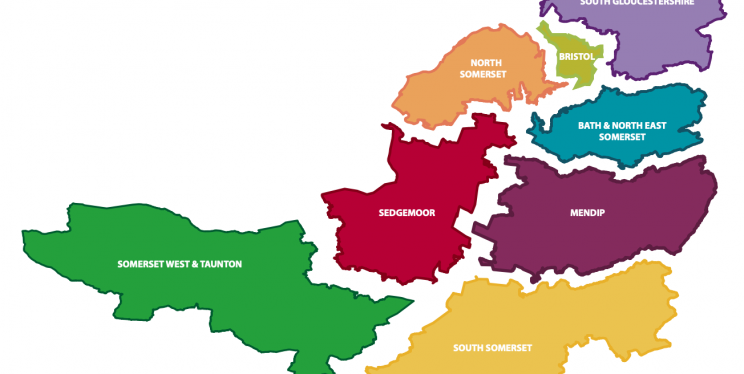 Last Friday (17th April), PCC Mark Shelford, met with Taunton Open Door, Taunton Food Bank and Escapeline.
Each service provided an overview of the support they offer to the local community, discussed local issues and how we can all be of support.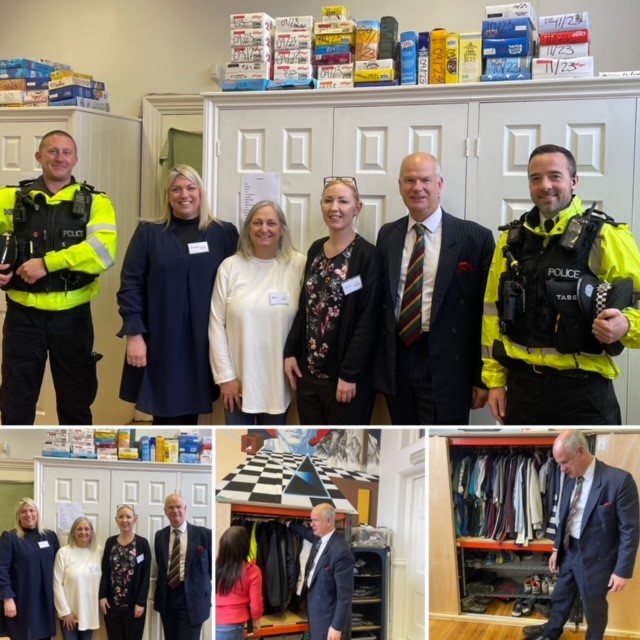 Taunton Open Door
Taunton Open Door is a week day centre for the town's homeless community. They ensure people have their basic needs met and offer hot showers, clothing and access to a a laundry facility. They are open twice a day in the week, serve breakfast and lunch with unlimited refills of tea, coffee and juice. Those accessing Taunton Open Door can discuss any medical requirements with a nurse (who attends twice a week) or doctor (who attends weekly). The charity is desperately looking for a local dentist to offer their expertise and services and, if you are able to provide this, please contact them directly.
The Outreach Team do early morning outreach, searching for any rough sleepers and homeless people in need.
"Taunton Open Door gives our homeless community a positive sense of belonging. I would urge anyone who has any spare coats, men's shoes or plastic bags to donate them to this fantastic charity"

PCC Mark Shelford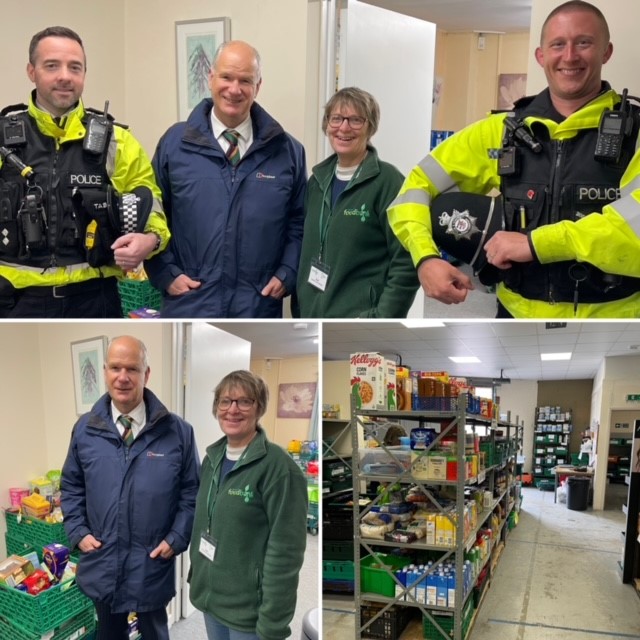 Taunton Food Bank
Taunton Food Bank provides nutritionally balanced emergency food and support to local people who are referred to them in crisis. Their food parcels will support up to three days' worth of fresh food, non-perishables and basic hygiene essentials. Over 100 volunteers give up their time to volunteer at Taunton foodbank; sorting, storing and supporting those in need. Almost 90% of their donations come from supermarket customers who add a few extra items into their weekly shop.
Different local services can refer someone to Taunton Food Bank for a food voucher. They distribute a variety of different parcels, from those living in emergency accommodation to a large family in need. In addition to their food parcel, the referred person can also access support and advice on how to manage their finances moving forward.
"Crisis services like Taunton Food bank ensures that no one faces going hungry. Thank you to the fantastic team of staff and volunteers, who are delivering a vital service to our community. I would also like to thank those who donate when doing their own weekly supermarket shop – I have seen first hand the difference it makes."

PCC Mark Shelford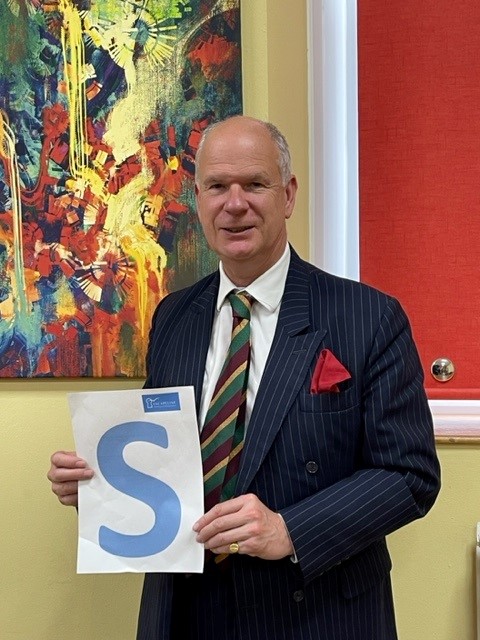 Escapeline
Escapeline is a charity committed to the prevention of child exploitation across the south west. Offering training and education for children and professionals, Escapeline also provides advocacy and support for those impacted by exploitation.
Their eight week school programme covers knife crime, county lines, social media and sexual exploitation. Many of the young people who attend the programme become a peer mentor within their school to help others.
It is not just children and young people who are affected by exploitation; the parents and/or guardians also suffer. Escapeline provides non-judgemental support and help to the families and carers of exploited young people. Two of the charities parent volunteers gave Mark their personal account of when their child was exploited and the difference Escapeline advocacy support and advice made.
"Services like Escapeline are educating our young people and preventing them from becoming exploitation. I was shocked to learn that they have had young people disclose their own personal situations following a session.

"The two parent volunteer stories were distressing to listen to and every parents worst nightmare. Thank goodness they were able to access support and advice from Escapeline."

PCC Mark Shelford