Fraud strategy must recognise profound impact on victims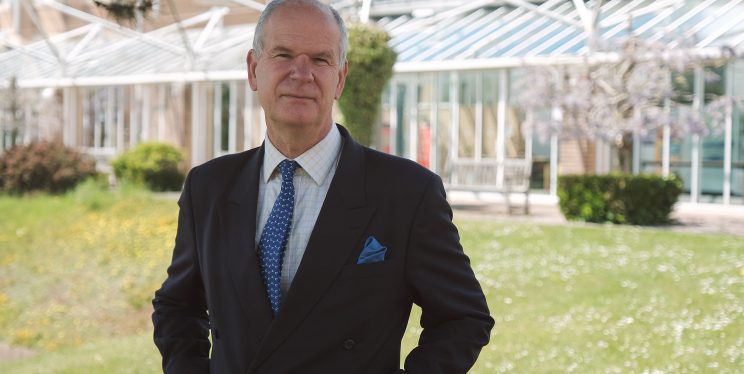 PCC Mark Shelford, the Association of Police and Crime Commissioner's National Fraud Lead, has welcomed the publication of the Government's Fraud Strategy but says it must recognise the fundamental challenges in investigating fraud and the devastating impact on victims.
Fraud counts for over 40% of crime and costs nearly £7billion a year. The strategy sets out how the Government plans to tackle fraud and bring more offenders to justice.
Responding to the news, APCC Fraud and Economic Crime Lead and Police and Crime Commissioner for Avon and Somerset, Mark Shelford, said: "I welcome the Government's commitment to tackling fraud and the publication of this long-awaited strategy.
"This strategy, and the accompanying Economic Crime Plan, is an important step forward and I am fully supportive of the Government's three pillar approach to stop and block, pursue and educate the public. I am also pleased to hear of the appointment of new Anti-Fraud Champion, Anthony Browne MP. 
"Prevention and resilience are key to disrupting criminals who exploit people and businesses for their own financial gain. The introduction of the new Proactive Economic Crime Teams within each regional economic crime unit will provide regional teams with the capability to detect fraudsters at the earliest opportunity and prevent wider harm to our communities.

"However, our local police forces are the engine house of policing in England and Wales and this strategy must recognise and support them in investigating fraud cases in their areas as a key step in tackling this crime.
"The strategy also fails to recognise some fundamental challenges; one of which is the extremely complex landscape when it comes to investigating fraud. The National Economic Crime Centre and the City of London Police are doing good work, but this needs to be recognised and fully supported.

"The recruitment and retention of financial investigators continues to be a real challenge and we cannot tackle fraud without a full resourced capability. There are smart and innovative ideas to work with businesses and partners and this must be explored and promoted in the strategy."
Mark has also called for more to be done to recognise the significant impact and harm this crime has on victims.
"Fraudsters do not discriminate; every year millions of people fall victim to convincing scams and these will only become increasingly sophisticated. Fraud can have a devastating impact on victims and can leave lasting mental and physical trauma, with some victims taking their own life as a result. It is vital that the profound impact of this crime is recognised.  

"As National Lead, I am working alongside partners to explore opportunities to introduce a manslaughter charge in cases where victims have taken their own lives because of this crime. The introduction of this would send a clear and robust message to criminals that this crime will not be tolerated and see a sentence imposed that reflects the severity of harm caused on their victims"