PCC engagement day in South Gloucestershire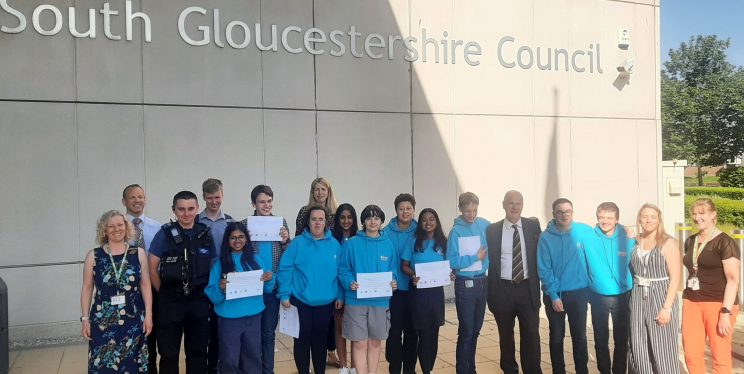 Last Friday (26 May), PCC Mark Shelford was out and about in South Gloucestershire as part of his regular engagement day.
The PCC joined the virtual Business Crime Forum for Avon and Somerset, met with MP Jack Lopresti and South Gloucestershire Violence Reduction Unit (VRU) Youth Board.
The Business Crime Forum for Avon and Somerset was set up to ensure there is an open dialogue between Avon and Somerset Police, business crime reduction partnerships and business groups to help reduce crime against local businesses.
In the morning, Mark joined the virtual Business Crime Forum to hear about the work happening to tackle crime and policing issues in business.
Following this, the PCC met with the local MP for Bradley Stoke & Filton, Jack Lopresti, to discuss the concerns raised by his constituents.
Finally, the PCC attended a special event held to recognise the hard work of the South Gloucestershire VRU Youth Board.
The board helps to prevent serious crime among young people and identifies opportunities of early intervention to build stronger, more resilient communities.
The PCC met with the group and heard about their contributions to the work of the VRU to ensure that the youth voice is heard and actioned in services designed to support young people.
He also presented certificates to celebrate their work and took part in a Q&A about the role of a PCC.
"I'd like to thank everyone who I met with as part of my engagement day in South Gloucestershire. It's of upmost importance to me to listen to the police and crime concerns of local businesses and residents.

"It was also a pleasure to join the South Gloucestershire VRU Youth Board and congratulate them for their support of local young people."

PCC Mark Shelford