Be Proud Awards
The Be Proud Awards highlight the very best of Avon and Somerset Police, acknowledging and rewarding the dedicated officers, staff and volunteers for their hard work in ensuring the communities of Avon and Somerset are safe and feel safe.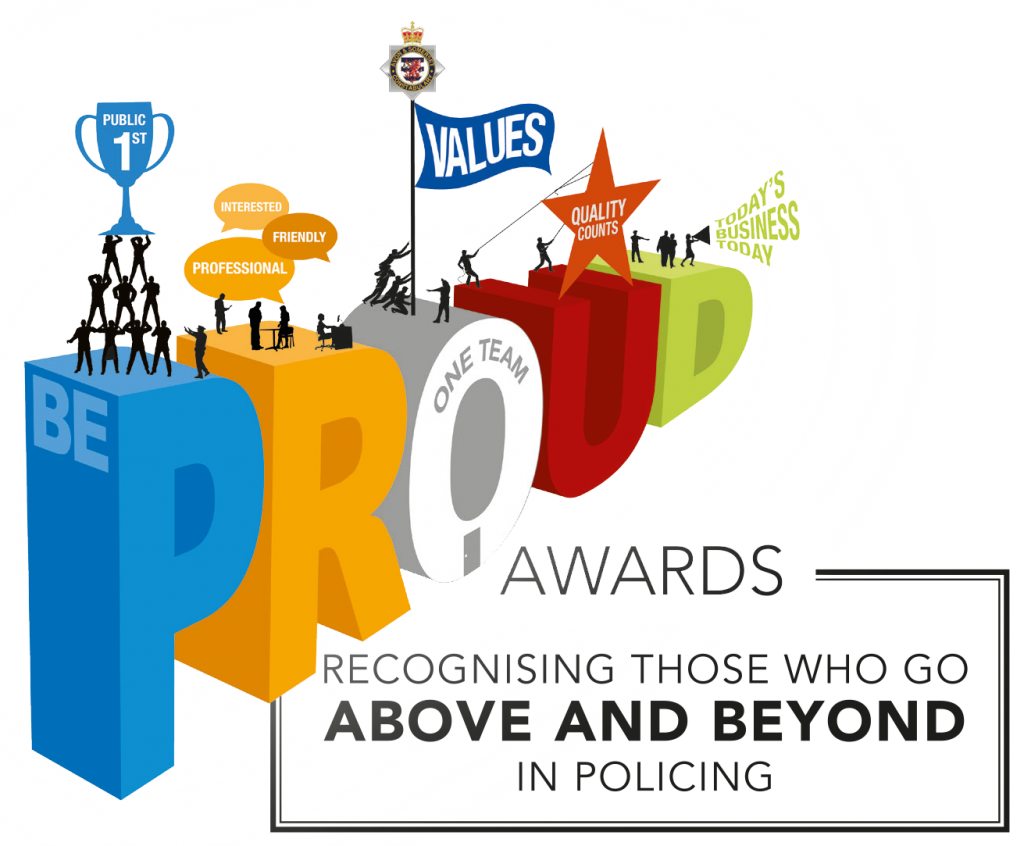 Formerly known as the Neighbourhood Policing Awards, the awards have been extended to recognise all those involved in fighting crime, supporting victims and bringing offenders to justice.
Be Proud Awards have been given to:
Dedicated officers and volunteers who go beyond what is expected of them
Teams who have completed outstanding work and made a positive difference
Police staff members who embody the force's values
Winners are invited to attend an awards ceremony.
Information about future Be Proud Awards will be published soon.
Details about the Be Proud Awards can be found on the Be Proud website.